Get Rid of Fleas and Ticks in Gainesville and Northern Virginia with ExtermPRO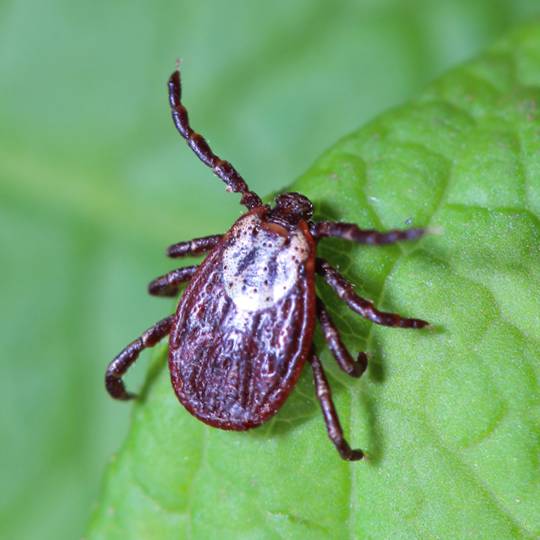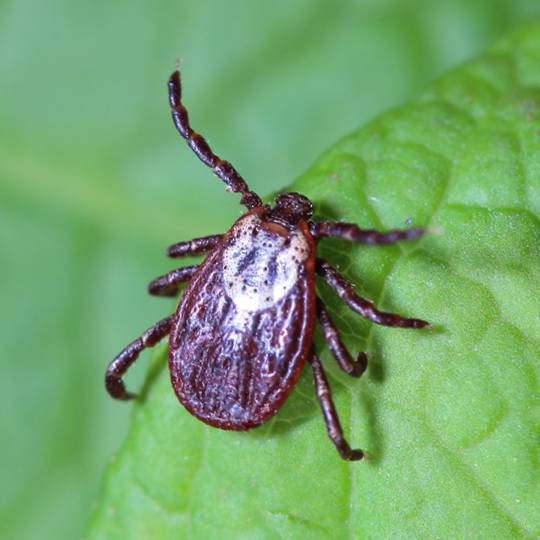 All it takes is one bite. One bite from a flea or tick, and suddenly the itch can be so overwhelming that it may take anywhere from a few hours to a few weeks to stop scratching. ExtermPRO provides both flea and tick control, indoors and outdoors, to help your property stay free of these biting parasites all year.
We service the Gainesville, Bristow, Haymarket, and Centreville area, protecting residential and commercial properties of all sizes from pests. Our flea and tick control service is affordable, effective, and thorough. Let us protect you from these biting pests. Call 571-570-8867 today to get started.
About ExtermPRO and Our Flea and Tick Service
ExtermPRO provides pest control in Gainesville, VA and the surrounding region. We protect your property from all common household pests, including spiders, ants, cockroaches, and more. Our flea and tick control service comes standard as part of our ExtermPRO Protection Plus Plan, with bi-monthly visits that also cover mosquitoes, rodents, and many other household pests.
ExtermPRO is family owned and operated. We're your friends and neighbors, and have been a part of the community here for many years. We're also science focused, and every service we offer – from our general pest control to our flea and tick removal service – uses only the latest in pest control advancements.
We take our time on your property, get to know you, and guarantee our work. We'd love to explain our services in greater detail, or provide you with a free quote so you can see why we're becoming the best choice for flea and tick control in the region.
Fleas and Ticks: More Than An Itchy Bite
Both fleas and ticks are parasitic insects. They feed on the blood of animals. When they bite, their saliva causes an allergic reaction that leads to an itchy bump at the bite site. Depending on the person's allergies – and how much they scratch and irritate the bite – that itch could last for anywhere from a few hours to a week or more.
The itch alone is a concern, especially if you have pets, since dogs and cats with irritated skin often scratch to the point of infection. But both pests also come with added risks that, while rare, make it important to ensure that you're keeping your property free of both of these biting pests.
Ticks and Tick Diseases
Ticks can be especially dangerous. Ticks can drop from trees and live in tall grass. Ticks also tend to embed themselves in a person when they bite, which requires careful removal, otherwise the pincers o the tick can be stuck in the skin. There are many different types of ticks in Virginia as well, including:
Lone Star Tick
Deer Tick
American Dog Tick
Brown Tick
Ticks are a problem everywhere, but they are especially a problem in Northern Virginia. We have a lot of ticks here in the region, leading to an increased risk of bites.
The problem with ticks, in addition to the itchy welts, is that ticks can carry disease. These diseases include:
Lyme Disease
Rocky Mountain Spotted Fever
Ehrlichiosis, and More
There is also a risk of an illness known as "tick paralysis" which is caused by the release of neurotoxins over time in tick bites.
This makes ticks especially problematic, and why prevention is one of the best ways to keep your family and pets safe.
Fleas and Flea Diseases
Fleas are less likely to spread disease. But these small black insects breed very quickly, which means that you're at risk for many bites in a very short period of time.
There are also rare flea diseases that can put your family at risk. For example:
Plague
Cat Scratch Disease
Typhus
These are thankfully very rare, especially in the Gainesville, VA area. But the risk is still there, and because of the frequency and quantity of bites that fleas can cause, it is always a good idea to err on the side of caution.
Flea Treatment and Tick Treatment in Virginia
Homeowners can do a little bit of flea and tick prevention on their own by cutting bag on tall grass, limiting shrub growth, and making sure their pets get their monthly flea and tick treatment so that they cannot bring these pests from walks and dog parks.
But you can also limit the effects of these pests by considering flea and tick treatment along with your other ongoing pest control. At ExtermPRO, our Protection Plus Plan offers flea and tick control at no extra cost, along with treatments that protect from mosquitoes, spiders, ants, and other general pests. We use advanced treatments that are safe for pets and family members, and can help you ensure that your property is free of ticks, fleas, and other potential pests.
Contact ExtermPRO Today for a Free Quote
ExtermPRO offers comprehensive pest management at an affordable price, assisting with all types of pests both inside and outside of your property. Whether it's fleas and ticks or any other pest in Gainesville, Haymarket, Centreville, or the surrounding region, ExtermPRO would love an opportunity to show you why we are the top choice among pest control companies in the area.
Give us a call today to learn more about our services, or to schedule an appointment with one of our team members.
---
Free Quote
Flea & Tick Control Services
Contact ExtermPRO at 571-620-1168 for a free evaluation by one of our trained flea & tick control experts.
We will evaluate your flea & tick control or other pest control needs and will keep you informed throughout the process.
---