Centreville Tick Control with ExtermPRO Pest Control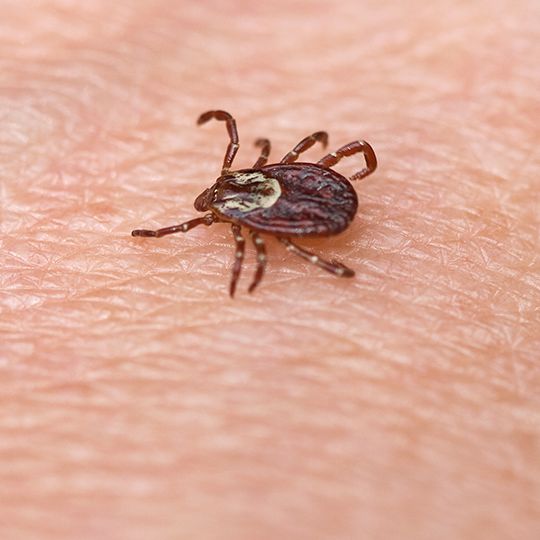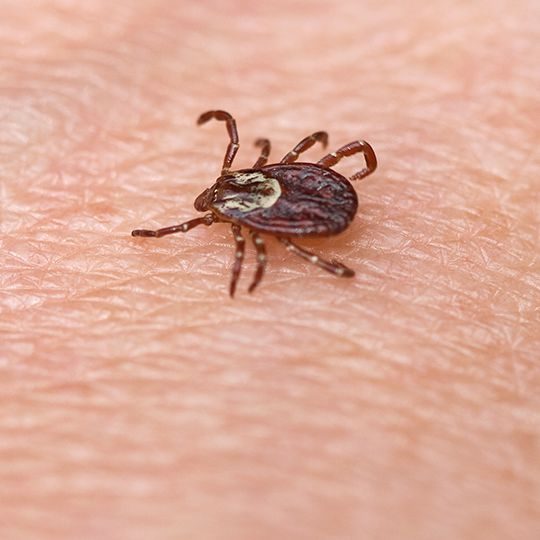 There are a lot of insects that live in the grass around your property. But perhaps none is as worrisome as ticks. Ticks are small disease carriers that are excellent hiders that lock on and feed on human blood for nourishment. They can affect anyone that spends time outdoors, but can be especially problematic to pets and children that may not know that there is a tick on their skin.
Ticks are troublesome pests. But they are also preventable. With a bimonthly or quarterly pest control treatment, ticks can be both eliminated and prevented, making your entire yard safe for your family to play again. Get started by calling ExtermPRO today at 571-620-1168
Tick Control for Pets and Children in Centreville, VA
The longer a tick is on the body, the more damage it can do. While ticks are as dangerous for adults as they are for children at pets, adults are also more likely to notice that they have a tick bite and remove it, decreasing the risk of disease or tick paralysis.
But pets and young children are often not as vocal or cognizant of their bodies. Ticks may hide under pet hair or on top of a child's scalp. Because they are on the body for longer, the risk of disease increases. Centreville tick control with ExtermPRO makes it possible to trust that ticks are less likely to be present. It can control ticks for weeks at a time, and decrease the chances of a stray tick on your property.
Our tick control is also a part of our Pest Protection Plans, which include not only ticks but also:
Fleas
Ants
Cockroaches and More
These affordable plans are delivered by our highly trained technicians, each of whom is trained to deliver not only pest control, but also excellent customer service and support.
Eliminate Ticks with ExtermPRO
Ticks are a problematic, potentially dangerous type of pest that traditionally lives outside of the property. Because our pest control services are so thorough, we will make sure that your land is less likely to have any dangerous ticks, and that your family is free to take advantage of your lot. Contact us today to get started.
---
Free Estimate
Tick Treatment & Control Services
Contact ExtermPRO at 571-620-1168 for a free evaluation by one of our trained tick control experts.
We will evaluate your tick control or other pest control needs and will keep you informed throughout the process.
---