The Best Pest Control in Northern Virginia with ExtermPRO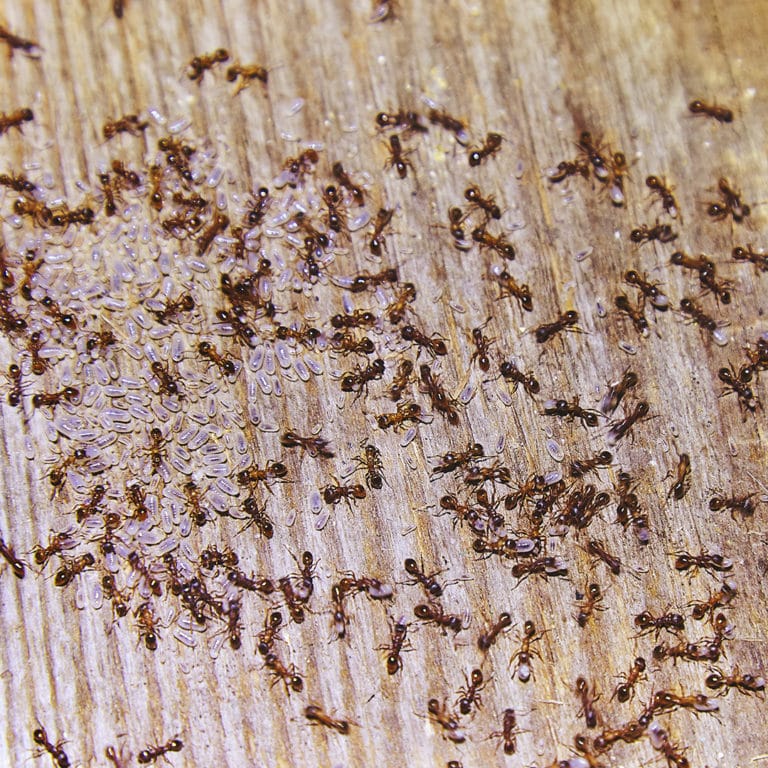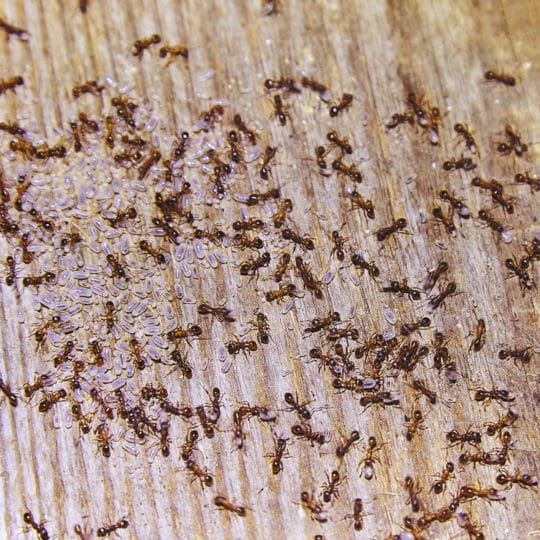 Pests are a problem everywhere. But here in the Gainesville, Haymarket, Bristow, Centreville area of Northern Virginia, we tend to have it worse than others. Surrounded by forests, nature, parks, and more, we have the insects and wildlife all around us, and for 24 hours a day, 7 days a week, 365 days a year, they're trying to get into our properties seeking out food and shelter.
ExtermPRO is pest control company in Gainesville, VA serving the entire region. Family owned and operated, we offer ongoing pest control and one time service to prevent and exterminate pests on your property. For great rates, friendly service, and the latest in pest control technology, contact us today at 571-620-1168 or fill out our online form for more information.
Why Choose ExtermPRO for Pest Control?
We are a neighborhood pest control provider, local to the Gainesville area, deploying the same innovative pest treatments of national pest management companies. At ExtermPRO, our customers can trust our pest control with services that include:
Local knowledge and a team that treats you like a neighbor.
Eco-friendly treatments that are safe for your family.
Guaranteed satisfaction or we will return with additional treatment.
Our treatments are safe for people and pets and are backed by the latest in pest control science. Our technicians have extensive training in eliminating local pests. Our ability to tailor pest treatments for individual properties, and commitment to customer satisfaction, guarantees that your home will be able to prevent pests and help you stay insect and wildlife free.
We know the value of friendliness and professionalism, and always treat the properties of our neighborhood clients with respect. We are happy to answer any questions you may have about pests, how our services work, and the treatment options we offer. We want to be sure that you have the resources to choose the right pest control for your property and budget, and offer whatever guidance you need throughout the process.
Pests We Treat with Bi-monthly and Quarterly Pest Control
For better or worse, Gainesville, Centreville, and the surrounding area offer a good climate for pests to thrive. With warmer weather much of the year, a good amount of rain, high humidity and limited frosts or snow, the seasons of most pests are longer, starting early in the year and going until late fall. Even in cold months, pests can still threaten homes as they search for a warm place to wait out the winter.
Between the risk of bugs all year long and the variety of insects in our area, your property can become a target for a number of pests. We treat your home or business against the most common pests in the area including:
Ants
Spiders
Fleas and Ticks
Cockroaches
Stinging Insects
Silverfish
Stink Bugs
We can also help with the mosquito problem, either as a one time service or as part of our pest control treatment plan. Our strategies eliminate pests that may already be present, but are even more effective at prevention. When used throughout the year, these treatments can keep pests from entering the property and prevent any significant infestations.
Additional Pest Control Services and Support
While not an insect, rodents are another pest threat in our area. Mice and rats are notorious for building nests inside the basements, attics, wall voids, and out of the way corners in a property, as long as there is a source of food and water nearby. In return, the rodents bring the risk of disease with them, leave droppings scattered around your home, and chew through insulation, wiring, and other materials.
Each of these pests has their own characteristics. They are drawn to different habitats, will occupy different places in your yard, and enter your home through different means, all in addition to bringing their own dangers. Taking steps to minimize habitats or exclude your home by sealing up holes and gaps is effective, but often not enough to fully protect you against the variety of pests.
Trusting pest control to ExtermPRO enables you to be sure that all the types of pests are eliminated and gone for good. With integrated pest management, we also utilize habitat management and exclusion, but we supplement those methods with advanced treatments and preventative expertise so that you never have to worry about pests.
Our Approach to Pest Management and Extermination
Our focus at ExtermPRO is preventative pest control. We believe that with the right services and pest management treatments, you should never have to see bugs at your home or business. That is the basis of our Pest Protection Plans, offering bi-monthly and quarterly pest treatments.
But we also know that not every pest infestation can be planned for, and when you have insects invading your home or yard, you need them removed fast. That's where our one time pest control services come in.
If you already have an infestation or have noticed an increase in certain pests, we can respond with a one time service to exterminate that particular pest and keep it from coming back.
Pest Control Plans for Ongoing Pest Control
Our regular pest control is managed through one of our two cost effective Pest Protection plans. With options for timing and the scope of insects treated, you can select the plan that fits your budget and pest control needs. We offer:
Quarterly Pest Control – Our Protection Plan protects you against the majority of pests with regular exterior treatments and interior service when you need it.
Bi-monthly Pest Control – The Protection Plus Plan increases visits to every other month for those properties where pests are more common and adds in flea and mosquito control.
Ongoing pest control allows us to intervene early. Rather than waiting until you see the signs of pests inside your home – signs that often mean hundreds of insects have already invaded – we can stop infestations before they become a problem, and often prevent them altogether. This offers the advantages of being:
More Affordable – The cost to eliminate a well established infestation can be high. Depending on the type of pest, it can require more advanced treatments and applications, and more time for our technicians. Regular pest control is available at an affordable rate that allows you to avoid more expensive pest extermination.
Convenient – A large scale infestation will also be more time consuming and invasive to eliminate. Preventative pest control keeps treatments mostly outside and on a regular schedule so that you never have to worry about forgetting.
Year Round Protection – We know our area well and can predict pest challenges before they happen. With regular visits and treatments to shield you against pests in the meantime, your home is always protected all throughout the year.
The treatments we use are designed to last. They can withstand weather and time to keep pests away from your property between your scheduled service visits. If a pest does slip through the protective barrier, we come at no cost to you to get rid of the bugs.
Exterior Pest Control in Gainesville, Virginia
Preventative pest control starts outside. Bugs often set up in your yard first before venturing indoors to seek out food and shelter. When we can address pests outside, we remove the chance of them ever coming indoors.
We use a similar process for pest control whether you receive bi-monthly or quarterly maintenance visits. After inspecting your property to locate any growing pest populations or changes from the last visit, we begin a routine treatment program customized for your property by:
Exterminating harmful pests in your yard.
Using treatments to create a seal around your home that pests won't cross.
Mitigating any elements that could cause an infestation.
Removing cobwebs that could harbor spiders.
Noting any environmental risk factors or potential pest entrances that can be corrected.
Besides protecting the interior of your home, exterior pest control makes your entire property more comfortable. We remove stinging and biting insects that can be a challenge when spending time in your backyard in the summer months, giving you year round comfort indoors and out.
Interior Pest Control in Gainesville, Virginia
Ideally, pests are stopped before they can come inside your home. But if you haven't been receiving regular pest treatments, bugs may have made their way indoors and have started breeding long before you notice them.
Your home should be a place of safety and security, where you have peace of mind. Many bug species can cause structural damage, contaminate food items, or be a health hazard besides being unpleasant to find crawling across surfaces in your home.
Whether you have ants in your kitchen, mice in the attic, cockroaches scurrying across your floor, or another pest upsetting the peace of your home, we can quickly assess the problem and deploy the right treatments.
We prioritize indoor pest control that is:
Safe
Fast Acting
Effective
Our eco-friendly pest control products are nontoxic, making it possible to use them around your living space without jeopardizing your health or that of your family and pets. Their naturally derived ingredients are still powerful and effective as a long term treatment.
Commercial Pest Control in Northern Virginia
Pests in the area threaten more than homes. When they invade your business or commercial property, the financial repercussions can be extreme.
Unfortunately, many commercial and industrial properties are ideal nesting grounds for bugs, spiders, and rodents. Anywhere that food is present can provide them with sustenance and any corner can be a hiding place.
When a pest problem happens at your business, it threatens your reputation, the health of employees and customers, and the property value. Leaving pest control and cleanup to your employees takes time away from more important jobs, and dealing with a full on infestation can be a time consuming process that impacts your operations.
Bi-monthly or quarterly commercial pest control removes the threat of a costly infestation and allows you and your employees to focus on running your business. We take care of pests with ongoing monitoring and fast action at the first sign, giving you an affordable and assured way to keep pests out of your property.
Our commercial pest control can be applied at all types and sizes of properties and we frequently support:
Restaurants and Cafes
Retail Stores
Convenience Stores
Offices
Hospitality and Entertainment Venues
Schools
Hospitals
Industrial and Warehouse Properties, and More
One time commercial pest control is another option for those businesses currently dealing with bugs on site. We have comprehensive removal methods that will exterminate pests wherever we find them on your premises and work quickly. We want to limit any downtime caused by pests, so we go in with a plan based on the specifics of your business and our pest knowledge that enables us to treat pests efficiently.
Get Started Today – Contact ExtermPRO for a Free Quote
Whether or not you have noticed an increase in pests around your property, now is the time to start pest control. No one ever wants to deal with pests in their home or business and our early intervention approach shields your property so that you never have to.
We begin with a free evaluation and a cost estimate for the services you need. Our friendly pest experts can guide you through what we offer and what to expect from your pest control, providing you with any recommendations you may need. Call us today to set up your free evaluation visit. We're available in Gainesville, Bristow, Centreville, Haymarket, and Warrenton, VA.
---
Free Quote
Free Quote for Pest Control Services
Contact ExtermPRO at 571-620-1168 for a free evaluation by one of our trained pest control technicians.
We will evaluate your requested pest control service and will keep you informed throughout the process.
---