Exterminator in Chantilly, VA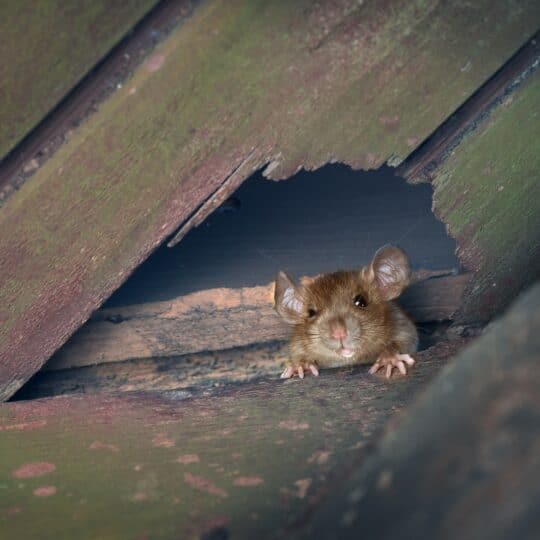 The majority of homes and businesses in Chantilly will deal with a pest problem at some point. There may be an infestation of ants or roaches, challenges with mosquitoes in the summer, or you find a termite infestation in your walls. Whatever the pest, it will almost always be a significant inconvenience and a problem that you need to get rid of quickly and reliably.
ExtermPRO offers Chantilly extermination for all of the local pests that can invade your home. With our advanced and eco-friendly solutions and expert pest professionals, we can get rid of bugs quickly and provide guaranteed results. When you need the leading solution for bugs, contact ExtermPRO at 571-620-1168 to get started with a quote.
How Our Pest Control Works
Most of the bugs in Chantilly will not often move out again on their own once they have arrived. By the time you notice pests, they will have already found food and built nests, and are usually resilient enough that they will continue to thrive. In the meantime, these pests will be causing discomfort, as well as potentially damage and health concerns in your home.
For our extermination services, we use a process called Integrated Pest Management to exterminate bugs. Rather than simply spraying indoor and outdoor areas with chemicals, our team takes a holistic approach to not only get rid of pests, but to keep them from coming back. Our extermination process includes:
Inspection – Every home in Chantilly and every pest infestation is different. We want to be sure we are using the right solutions at your property and will use the information you provide us and our own advanced inspection skills to determine what insects are present and where they are living. We also determine how they got in and what may have attracted them. With this knowledge, we can customize our treatment plan.
Treatment – We apply treatments to potential entry points and nesting spots. When pests come in contact with these treatments, they will be exterminated. Our eco-friendly treatments work quickly and are also safe to use in homes so that you can get rid of pests without any risk to your family.
Ongoing Pest Solutions – What truly sets ExtermPRO apart from other Chantilly exterminators is that we then focus on keeping pests under control going forward. Our ongoing pest control provides year round treatments that will keep pests from coming back to your home. Our team will also share our knowledge with you to help make pest-proofing changes around your home or yard.
This multilevel approach to extermination makes our integrative pest management at ExtermPRO the safest and most effective way to get rid of pests in Chantilly.
One Time Versus Ongoing Pest Control
Extermination in Chantilly is a reliable way to deal with a current pest problem and remove bugs before they can become a more significant problem. Our team at ExtermPRO has all the right tools to eliminate pests at homes that are currently dealing with an infestation.
But extermination alone is often not enough to give you long term protection from pests. Without an ongoing solution, whatever attracted bugs to your property in the first place will likely bring them back in the near future.
Ongoing pest control keeps in Chantilly reapplies treatments either bi-monthly or quarterly to maintain a continuous barrier against pests, keeping you protected regardless of environmental factors or risk areas around your home that could attract bugs or rodents.
This provides ongoing relief, knowing that you are unlikely to have another pest infestation in the future and that you are covered if one does occur.
Types of Pests We Exterminate
We have methods that work against a wide range of Chantilly's different pest species, including:
Cockroaches
Ants
Flies
Mosquitoes
Ticks
Stinging Insects
Mice
Rats
Spiders, and More
We also offer termite extermination in Chantilly with all the different solutions necessary to find and protect your home from wood destroying insects.
Why Call ExtermPRO for Chantilly Extermination Services
Your home and yard are places that you should feel secure and comfortable, but this is difficult when dealing with bugs.  At ExtermPRO, we take pride in protecting our customers' homes and peace of mind.
As a local pest control company, we are familiar with all the wonderful things about this area and dedicated to helping our neighbors and local customers keep their homes free of pests while making managing pests as easy as possible. We focus on providing:
Local Expertise – We are pest experts who can provide answers to any of your pests questions and personalized insight so that you know you are protected in your home.
Leading Treatments – We have invested in the leading extermination solutions and pest control technologies on the market in order to deliver reliable results. We continue to improve our solutions as well in order to always provide our customers with the best possible pest control.
100% Guarantee – If you are receiving ongoing pest control or a one time extermination from ExtermPRO, we can ensure that our pest treatments will work and we are always available for follow up treatment if you are still seeing bugs.
ExtermPRO is the Chantilly exterminator that can get rid of bugs fast, manage pests safely, and provide you with reliable long term pest prevention. Reach out to our team today at 571-620-1168 or request a free quote and our team will be able to share more about our Chantilly extermination options and schedule your service.