Rodent Exclusion in Fairfax, VA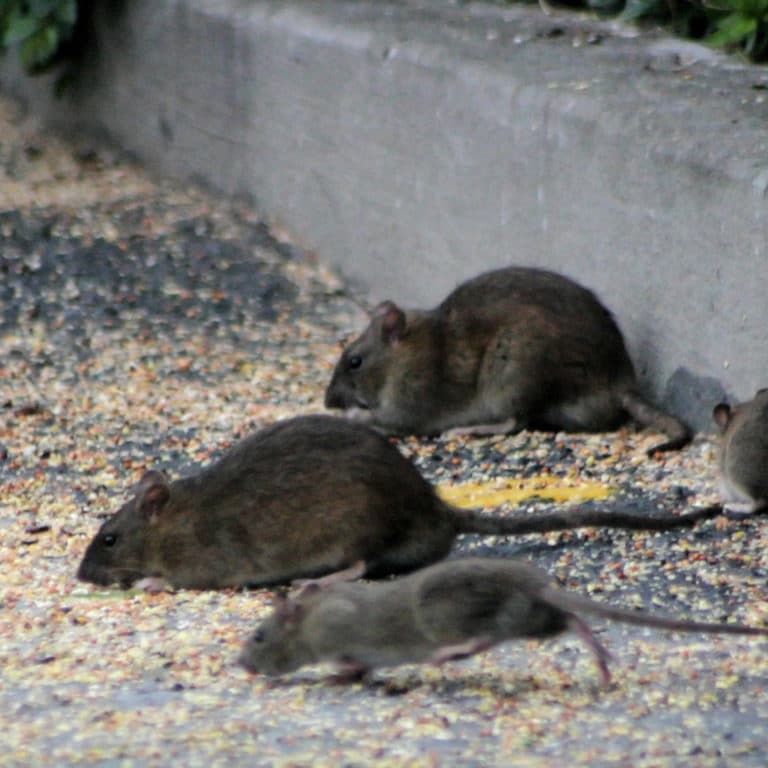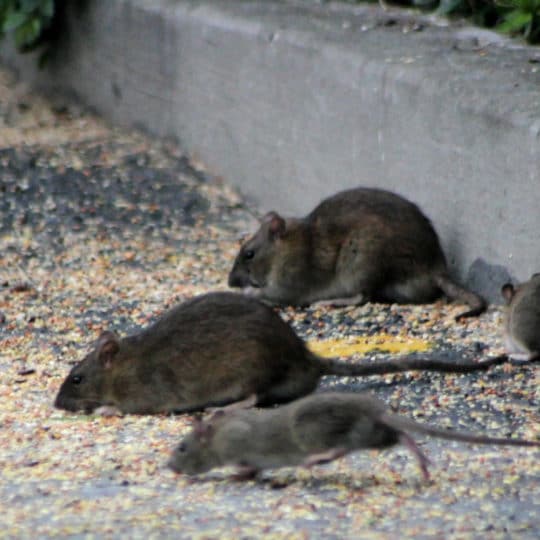 Mice and rats are a leading cause of disease. They also cause damage to properties in Fairfax. Removing them from your home can be an intensive process as well. Because of this, rodent prevention is the recommended way for handling mice and rats in Fairfax.
ExtermPRO is a pest and rodent control company that uses rodent exclusion in Fairfax to prevent mice and rats. Our ongoing rodent exclusion can protect your home and health all year long. Contact us at 571-620-1168 to get a quote for a pest protection plan and start keeping rodents away.
What Our Rodent Exclusion in Fairfax Entails
Rodents are able to find their way into properties by squeezing through the tiny holes, including those as small as a nickel, that are around the average building. Inside, rodents will build nests and find food, usually in your pantry and living spaces.
Their ability to find food and shelter is part of what makes rodent exclusion necessary. While extermination lets us get rid of mice and rats that are in your home, those holes that they used as entry points remain, as do the sources of food that brought them in. A new group of rodents could quickly follow after extermination.
With rodent exclusion, we are able to provide a long term solution to any rodent problems. We will search around the exterior of your premises using our trained eye to spot even tiny entrances. Places where we often find gaps include:
Foundations
Crawl Spaces
Loose Fitting Windows
Around Doors
Ventilation
Around Pipes
Loose Siding or Masonry
Because Fairfax is also home to roof rats that will frequently enter and live in the upper floors of your home, we also check around eaves and the roofline, especially where any branches or utility lines come into contact with your home.
Options for Rodent Exclusion at ExtermPRO
As specialists in preventative pest control, rodent exclusion is a key part of our services at ExtermPRO and we provide exclusion on a variety of different schedules to meet your needs, including:
Bi-Monthly Pest Protection Plan – Our bi-monthly plan includes pest treatments every other month, during which time we can look for signs of rodents or any entry points and take action against them.
Quarterly Pest Protection Plan – If there are fewer risk factors for rodents and other pests around your home, a quarter quarterly pest prevention plan can provide the protection you need to keep mice and rats out.
One Time Rodent Exclusion – In the aftermath of a rodent infestation, we can follow up with exclusion after extermination to give you more lasting protection against rodents.
For our pest protection plans, we also offer a guarantee to assist you with any rodent problems between our visits if mice or rats are able to find a missed entry point and squeeze through.
Leading Support for Rodent Exclusion in Fairfax
By focusing on pest prevention with rodent exclusion, ExtermPRO is able to help our customers save time and money while also keeping them safe. We use our expertise to spot signs early on and fix them before rodents can truly become a problem.
Throughout the process, we rely on services that are:
Reliable – Rodent exclusion is a form of integrated pest management, the most effective way to manage pests.
Eco-Friendly and Humane – This solution uses physical barriers rather than chemicals, making it a safe solution both for rodents and your family.
Focused on Details – We take extreme care with every job that we do to avoid missing signs around your home.
ExtermPRO offers rodent exclusion in Fairfax for commercial properties as well as local homes. We can decrease the risk that rodents will cause health problems, interrupt your business, or cause negative customer experiences.
Contact ExtermPRO to Learn More About Rodent Exclusion
Between the damage, mess, and bacteria rodents cause, mice and rats have a significant impact when they have infested properties in Fairfax. ExtermPRO is able to successfully reduce this impact with rodent exclusion in Fairfax and make it a possibility that you will not have to deal with mice or rats going forward. Request a quote at 571-620-1168 to begin the process of rodent exclusion.
---
Special Offer for New Customers
$50 Off Complete Pest Control Services
Hurry! Offer Expires September 30, 2023