Mosquitos in Fairfax, VA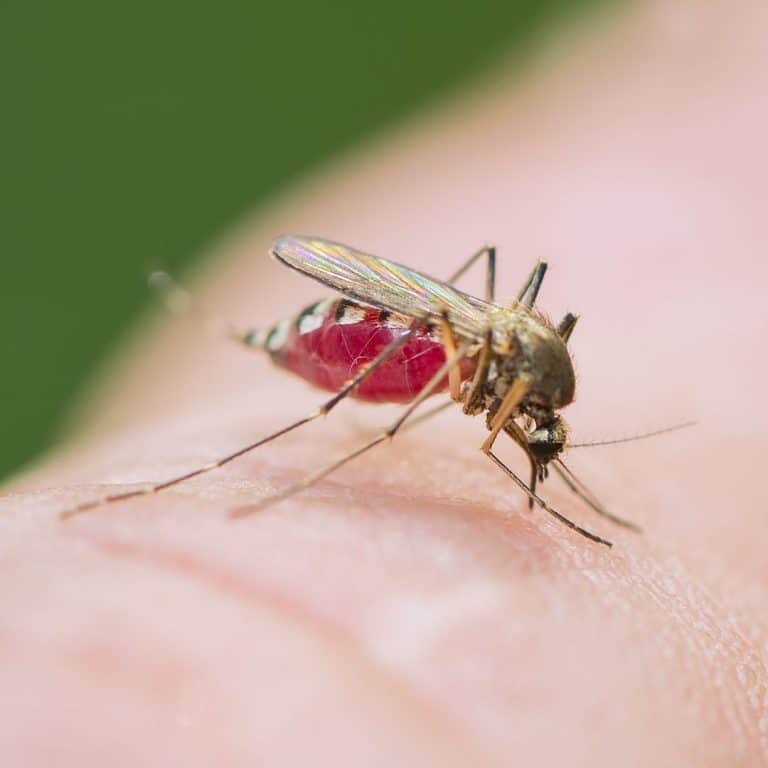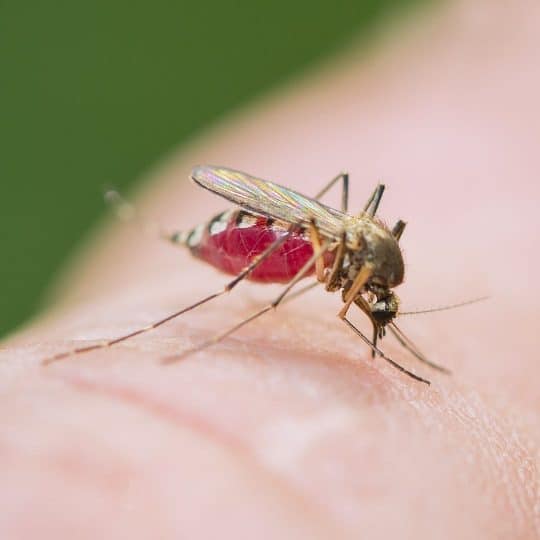 Summers – as well springs and falls – in Fairfax can seem synonymous with mosquitoes. But when biting pests around your home get bad enough that you cannot spend time outdoors, additional action may be necessary to help you reclaim your backyard and reduce the irritation and health risks of mosquito bites.
ExtermPRO is a pest control company that offers mosquito control in Fairfax. All summer long, we can get rid of mosquitoes. Our safe and effective mosquito treatments target all of the mosquito species that are responsible for bites and mosquito-borne airborne illness in Fairfax to help you feel more comfortable in your backyard this year. Get more information and start getting rid of mosquitoes today with a call to ExtermPRO at 571-620-1168.
How We Get Rid of Mosquitoes at ExtermPRO
At ExtermPRO, we focus on making the area around your yard safe and comfortable for your family and you. Mosquitoes can be active throughout your entire yard and come and go day after day, which adds an additional challenge to managing mosquitoes. Our team at ExtermPRO has developed a comprehensive treatment system using a reliable mosquito repelling solution and proven methods to target adult mosquitoes.
We apply our mosquito treatment to all of the areas around your yard or commercial property where adult mosquitoes tend to live, including:
Grass
Shrubs
Hedges
Flowerbeds
Areas Around Water Features
If mosquitoes are coming into your home, we will also take care to spray around windows, doors, and other entry points. Our overall goal is to reduce mosquitoes outdoors and completely eliminate them indoors.
Mosquito treatments take place every other month throughout the summer. During the treatment, the agents that we apply will kill mosquitoes on contact. They will also last for the next several weeks, during which the active ingredients in the treatments will repel mosquitoes that are highly sensitive and will naturally stay away.
IPM Mosquito Management in Fairfax
ExtermPRO is dedicated to providing the most effective and safest mosquito control. This goes beyond applying treatments to your yard every other month. We also rely on additional methods from integrated pest management to help you prevent mosquitoes in Fairfax on multiple fronts with steps such as:
Reducing Standing Water – While adult mosquitoes predominately stay in shady areas where they are protected from the sun, mosquito eggs and larva live water sources. Emptying standing water from pools, pet food bowls, bird baths, tarps, and trash will mean fewer mosquito eggs and, by extension, adult mosquitoes that you have to deal with.
Yard Maintenance – Mosquito treatments will already make your yard less attractive to mosquitoes. You can go a step further by keeping these areas well maintained with regular mowing and trimming to create even fewer places for mosquitoes to hide.
Shielding Your Home – To prevent mosquitoes from getting inside your house or business, we assess how they might get indoors and recommend fixes like screening or keeping doors and windows closed.
The integrated pest management approach to mosquitoes in Fairfax enables us to deliver an eco-friendly solution for biting pests. Our treatments are already safe to use around your yard, including for families that have children and pets. But with IPM solutions, we are able to provide additional assistance against mosquitoes, including the challenges they cause with bites and the potential for mosquito borne illnesses like West Nile virus, without ever needing to use dangerous treatments.
Why Rely on ExtermPRO to Get Rid of Mosquitoes this Summer
Mosquitoes in the summer can make it impossible to spend time outdoors. Whether you are worried about the potential of becoming ill from a mosquito bite or simply do not want to experience bites every time you go outside, ExtermPRO can help.
Because mosquitoes will not often disappear on their own if they are already living around your yard, you need a partner with dependable pest control services. ExtermPRO is able to meet these needs with customized, bi-monthly mosquito treatments. We help local homes and businesses get rid of mosquitoes in with treatments that are:
Effective – The science behind mosquito treatments and our experience in deploying them ensures proven results and a reliable solution for mosquitoes.
Adaptable – We can apply our mosquito control to Fairfax properties of all different sizes and we work with both residential and commercial properties.
Preventative – At ExtermPRO, we start treating pests before they become a problem rather than waiting for you to realize there is an issue. We use our knowledge of mosquito behaviors to start treating the right areas from the beginning.
Our mosquito control solutions are part of our bi-monthly pest control program, which means in addition to getting rid of mosquitoes, our pest control also covers ants, spiders, roaches, stinging insects, rodents, and more for a pest free home indoors and out.
Get Rid of Mosquitoes in Fairfax with ExtermPRO
Mosquito control from ExtermPRO is one of our Fairfax pest control services that can mean that you no longer have to worry about bug bites every time you step outside of your home and reduce the risk of illnesses that mosquitoes transmit. We can help you make the area around your property safer and more comfortable. Learn more about our bi-monthly mosquito control and enjoy the benefits of no longer sharing your yard with mosquitoes. Call us at 571-620-1168 to request a quote.
---
Special Offer for New Customers
$50 Off Complete Pest Control Services
Hurry! Offer Expires October 15, 2023