Mice in Warrenton, VA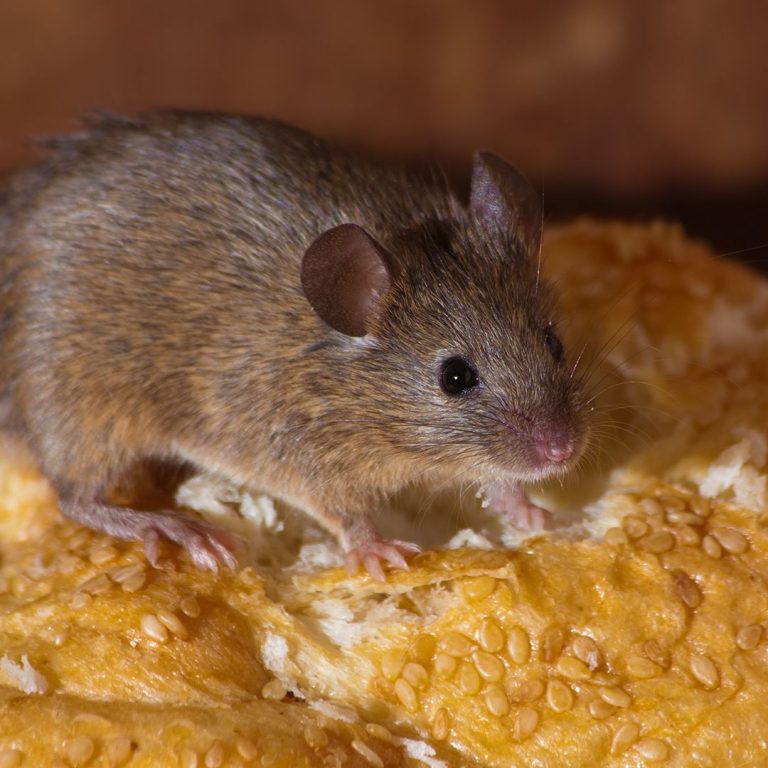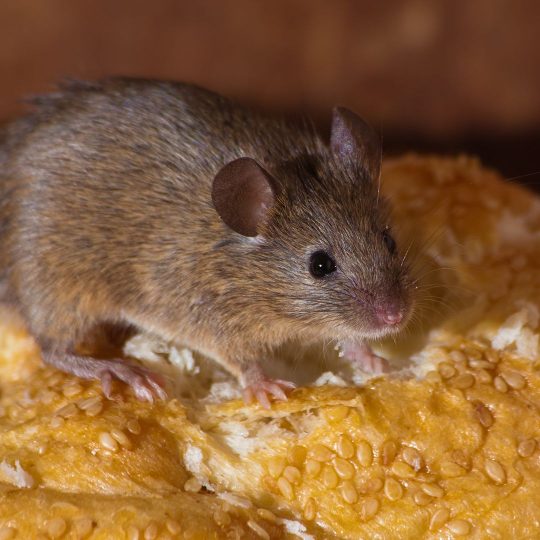 When you start to hear rustling behind your walls or have spotted pellet-like droppings around your baseboards or in the back of cabinets, mice could be to blame. Mice are common pests in Warrenton where they are a common source of disease and property damage at homes and businesses.
ExtermPRO can help with mice in Warrenton. We offer mice extermination to remove rodents and mice exclusion to prevent future problems. Schedule services for mice in Warrenton or learn more about our solutions at 571-620-1168.
Solutions for Mouse Problems in Warrenton from ExtermPRO
Once mice invade, they are unlikely to go away on their own. Instead, a mouse infestation will probably continue to get worse and worse. ExtermPRO can take action against mice with comprehensive services to remove mice that include:
Mouse Trapping – When mice are inside your home, we can trap them to get rid of them. We use professional traps and an expert knowledge of mice to choose effective placement for the fastest extermination.
 Mouse Bait Stations – Another mouth extermination method, bait stations are an effective way to take out a large nest of mice as the mice feed at the bait station and are killed with the included toxin.
Mouse Exclusion – Getting rid of mice is only the first step. Removing any entry points with mouse exclusion will prevent new mice from getting inside after rodent extermination is finished.
Because rodents can often leave a mess behind, there may be some cleaning necessary after a mouse infestation as well to remove remaining droppings or repair insulation and walls that rodents may have damaged. We can advise you on any necessary cleaning to help you make sure that your home or business is completely safe going forward.
Year Round Solutions for Mice in Warrenton
A mouse problem can grow quickly as a single mouse can have up to 10 babies in 2 months. Therefore, a few mice can quickly multiply to a large group. Additionally, mice tend to hide and shy away from busy areas for safety, so you are unlikely to catch sight of one even if you have a larger number of mice living in your home.
This can result in a mouse infestation becoming excessive before you realize there is an issue, leaving you with the possibility of disease spread and more cleanup to do after you have removed mice.
Our solution to this challenge at ExtermPRO is regular rodent control on a bi-monthly or quarterly schedule. With regular visits, we perform mouse exclusion at your property and look for any exterior signs of rodents. This helps us prevent an infestation from occurring initially, and lets us start treating the infestation early if one does occur, giving you the best possible solution for mice.
Why Warrenton Properties Use ExtermPRO for Mouse Control?
Trying to trap mice yourself – or worse, ignoring a rodent problem – can be dangerous because mouse populations grow so quickly that most home trapping solutions cannot keep up. Meanwhile, you are dealing with mice causing damage such as chewing through insulation, drywall, and wiring and spreading bacteria across all the surfaces they touch.
Even when a homeowner has managed to trap all of the mice present, failure to determine the entry point and seal it off means the problem is likely to reoccur.
At ExtermPRO, we are experts in rodent control and we already know how to account for all of the challenges when you have mice in Warrenton. Our mouse control solutions are:
Effective – Based on extensive knowledge and research, we are able to design the right mouse control strategy for every infestation.
Safe – We use eco-friendly solutions that are safe for your family. This means avoiding harmful baits or mechanical traps where children and pets can reach them.
Comprehensive – Our bi-monthly and quarterly pest prevention plans, in addition to working against mice, also provide support for many of the common insects that cause infestations in Warrenton so that you can be sure that you have a pest-free home.
Mice are one pest that is equally common in homes and businesses, which is why ExtermPRO provides residential and commercial pest control to get rid of mice at any type of property.
Get a Quote for Mouse Extermination in Warrenton
Signs of mice may be subtle, but when you notice them, it is clear that you need a fast and reliable solution. Our pest control services in Warrenton at ExtermPRO can help you confirm that you have mice and begin the extermination process, while also taking steps to make sure that mice are gone for good. Use the contact form or call us at 571-620-1168 to get more information on mouse control in Warrenton and sign up for services.
---
Special Offer for New Customers
$50 Off Complete Pest Control Services
Hurry! Offer Expires September 30, 2023