Cockroaches in Warrenton, VA with ExtermPRO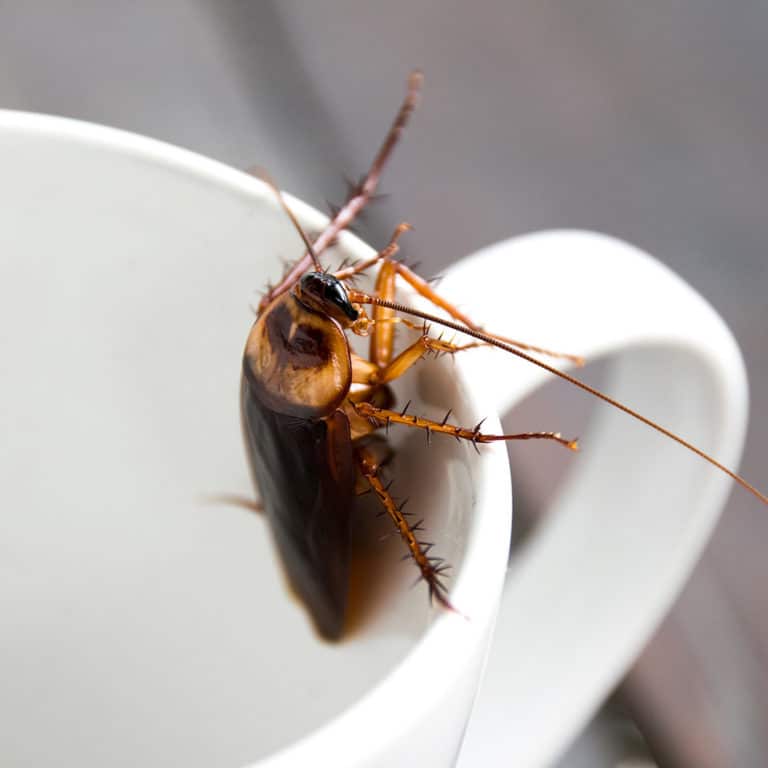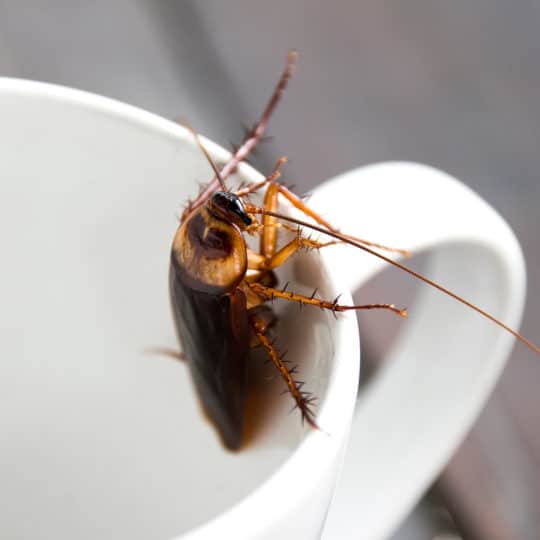 Cockroaches are one of the most hated pests in Warrenton. Large, aggressive, known for spreading disease, and hard to get rid of, they are a pest that you want to keep out of your house if possible. If cockroaches get inside, eliminating them as quickly as possible is key.
ExtermPRO has a range of solutions for cockroaches in Warrenton, offering both one time cockroach extermination and ongoing pest control to get rid of cockroaches. We handle roaches with professional service and eco-friendly solutions to offer the best options for your home. Get started with our Warrenton cockroach control today. Call us at 571-620-1168.
Ongoing Pest Control for Cockroaches
The foundation of roach control at ExtermPRO is quarterly and bi-monthly pest control. In Warrenton, cockroaches are numerous in the areas around local homes and businesses. Ongoing cockroach treatments reduces the risk that these roaches can move indoors, reducing the possibility of an infestation.
We use a multi step process for our regular cockroach control that includes:
Assessment – Although cockroaches can be numerous when you have an infestation, this pest is a good hider and not always easy to detect. We monitor outdoor cockroach activity around Warrenton and look for the early indicators of a roach infestation. We can also help you determine which conditions around your home have the potential to attract roaches.
Applying a Protective Barrier – During every pest control visit, we spray around the exterior of your home, paying special attention to probable entry spots. Treatments offer long term protection from cockroaches and will begin to exterminate any roaches already present.
Report – After service, we go over any information with you that will help you further protect your home from roaches.
In addition to working against roaches, our bi-monthly and quarterly pest control services are also effective against a range of other pests, including flies, spiders, and ants. We can also specifically adapt cockroach control to the needs of your home or business, enabling us to manage cockroaches in homes, businesses, apartments, condos, townhomes and more.
Cockroach Extermination in Warrenton, VA
If you are currently dealing with cockroaches in your home, ExtermPRO has the right solutions to get rid of them. We quickly examine the signs and map out a treatment plan based on the type of roaches, how many there are, where roaches are living, and other factors. Then we can provide interior and exterior treatments to eliminate roaches.
Why Use ExtermPRO for Cockroaches in Warrenton
ExtermPRO is a leading, local pest control company that combines expert pest service with fantastic customer service, giving you a dependable solution against bugs from a team that you will feel comfortable trusting your home to. Our customers benefit from our:
Reliable Pest Control Solutions  – All of our pest control treatments for one time and ongoing are all of our pest control treatments for cockroaches are highly effective and backed by our guarantee.
Eco-Friendly Methods – We can apply our cockroach control solutions without risk to homes and businesses in Warrenton.
Preventative Cockroach Control – Most homeowners never want to see a cockroach. We make that possible with our preventative roach control, and can save you the costs and time you might otherwise spend on getting rid of a cockroach infestation.
Our cockroach solutions in Warrenton are also only one of our many comprehensive services for seasonal pests, rodents, and termites, making us the go to company for all of your pest control needs.
Get Help with Cockroaches in Warrenton – Contact ExtermPRO
When you need to get rid of roaches or other pests in Warrenton, ExtermPRO is a pest control company you can rely on to eliminate cockroaches fast and help protect your property from disease and disturbing bugs. Get started with a free consultation or schedule and extermination visit at 571-620-1168.
---
Special Offer for New Customers
$50 Off Complete Pest Control Services
Hurry! Offer Expires December 15, 2023