Mosquito Treatments in Bristow, VA with ExtermPRO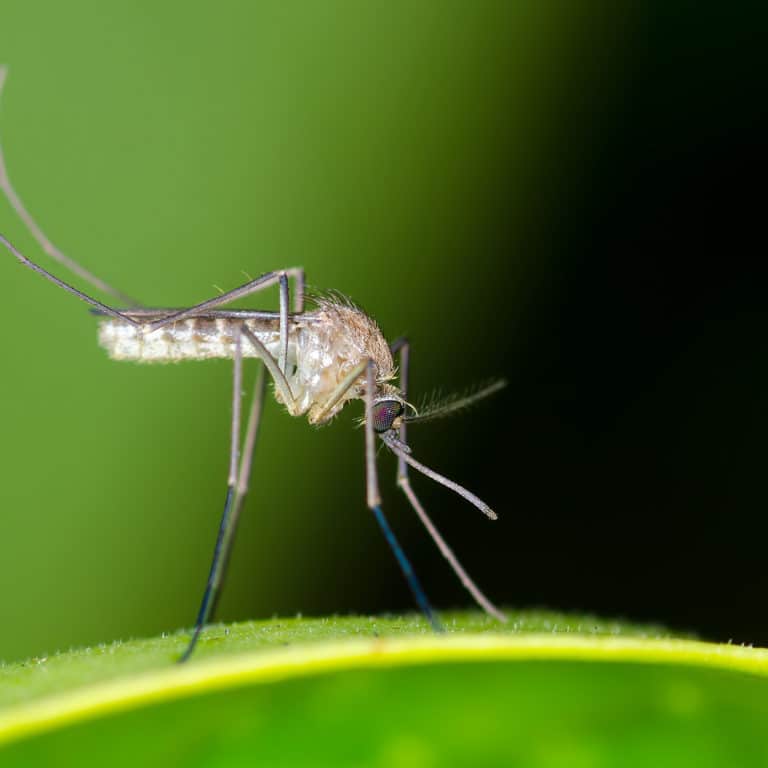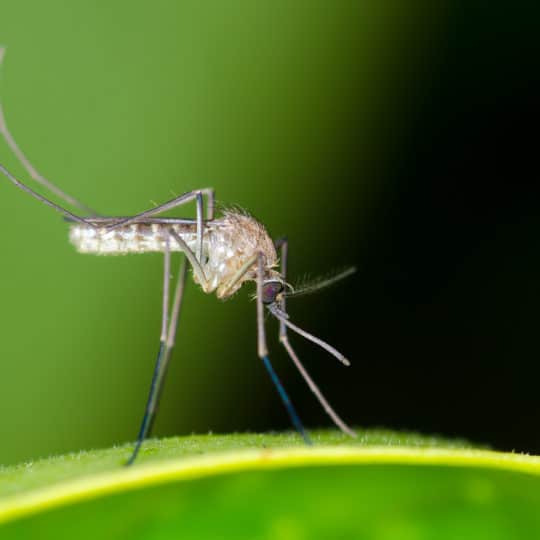 We all love to spend time outdoors. With our mosquito control services in Bristow, VA, you can enjoy a less itchy summer no matter how much time you spend in the sun around your property by allowing us to carefully and thoroughly eliminate mosquitoes and their breeding spots.
As part of our bimonthly pest protection plan, our Bristow mosquito control service offers you a chance to enjoy your summers without worrying about bites or pest-related diseases. Give us a call at 571-620-1168, and let's begin keeping your property free of pests.
Mosquito Extermination with ExtermPRO
In Bristow, the majority of these issues with mosquitoes are caused by a single mosquito – the Asian tiger mosquito, or Aedes albopictus. The Asian tiger mosquito is responsible for approximately 90% of all mosquito bites that happen locally, with a few other species like the common house mosquito making up the rest.
The Asian tiger mosquito is not native to this area. It is an invasive species introduced to the US in the 1990s. Because the Asian tiger mosquito is highly adaptable, it has been able to thrive in Bristow and the surrounding local environment.
The Asian tiger mosquito is a container breeding mosquito that lays its eggs in any size of water-holding vessel, such as birdbaths, ponds, dog water bowls, old tires, trash, children's toys, and other items. It is possible to gain some control over mosquitoes on your own by removing these containers from around your property. By reducing the number of places where mosquito larvae can be born on your property, you will also reduce the number of adult mosquitoes.
But mosquitoes in Bristow are very resilient. Even if you take steps to prevent them, mosquitoes could still be collecting nearby with easy access to your home when they need a blood meal. This is where pest protection from ExtermPRO can help.
Treatments to Get Rid of Mosquitoes in Bristow
Our mosquito treatments kill, repel, and manage mosquitoes with long-lasting results. With mosquitoes playing no positive role in your yard or home, this is an effective way to keep your family safer from mosquito bites and less at risk for mosquito-borne diseases.
As with all of our pest control solutions, the mosquito treatments that we use at ExtermPRO use the latest science and are an eco-friendly option for managing mosquitoes while still being reliably effective.
We center mosquito treatments outdoors to create a perimeter around your yard. The first step is to apply treatment to all of the areas where adult mosquitoes tend to hide. This includes:
Grass
Bushes
Heavily Forested Areas
Swampy Areas
Both Asian Tiger mosquitoes and Culex mosquitoes will often be out earlier in the day, but they cannot withstand direct sunlight as their bodies are too delicate, so they must stay in these cooler and shady areas for protection. Treating these spaces eliminates mosquitoes that are biting and laying eggs.
The base of our treatment is derived from the chrysanthemum flower, making it a more natural way to eliminate these pests. Once processed, this material is a toxin for mosquitoes and will kill them instantly, yet will still be safe to use around your yard.
We provide treatments through our bi-monthly pest protection plans. Our mosquito treatment, in addition to killing mosquitoes, remains effective for approximately 8 weeks before weather conditions and time reduces the effectiveness of the treatment enough to enable mosquitoes to begin returning to your property.
With our bi-monthly pest control, regular visits every 2 months continuously maintain the barrier of mosquito treatment for non-fading protection. We proactively begin applying our mosquito control in the first warm days of spring when mosquitoes begin to emerge and contain treatments into the fall when we can be sure that mosquitoes are no longer active.
Why Choose ExtermPRO?
Family-owned and operated, ExtermPRO gives you a level of customer service not seen with many of the larger, national pest control companies while assisting with every pest problem in Bristow. We're as local as you are, with technicians and owners that have always been your neighbors. We offer:
Friendly and Knowledgeable Service – The most effective mosquito control requires careful science and an attention to detail. At ExtermPRO, we are always up to date on the latest techniques for mosquito control and stay current on all local news about mosquitoes so that we can predict changes and apply the right solutions fast.
Affordable Pest Control Plans – Our bi-monthly pest control is competitively priced and often a great way to save money in the long term when it comes to dealing with pests since we are able to keep pests under control, rather than waiting for a pest problem to get out of control before you can begin seeking the correct treatment.
100% Service Guarantee – We stand behind the pest control services we offer. I your pest problems continue after your service. we can return to provide additional service.
In addition to residential solutions for mosquitoes in Bristow, ExtermPRO also provides commercial mosquito control to manage biting pests around the exterior of businesses, hospitality, event spaces, and more.
Mosquito Extermination for Bristow Homes and Businesses
Most insects play a role in our ecosystem. Spiders, for example, are beneficial provided they live only outdoors, and ideally a little ways away from the property. Same with ants, bees, and more.
Scientists are mixed, however, on mosquitoes. There are many researchers that believe that if all mosquitoes were eliminated from the earth tomorrow, there would be only positive consequences. Mosquitoes are, after all, the #1 living killer of humans.
Other researchers are not as certain. Some believe that mosquitoes may play a few positive roles in the environment by providing a valuable food source for important animals like bats, and male mosquitoes serve as pollinators for a few local plant species.
So it may not be clear that we should eliminate all mosquitoes from the planet. But it is absolutely clear that there is no environmental harm to eliminating all the mosquitoes in your yard. Preventing and eliminating mosquitoes is a great way to reduce your risk for mosquito-borne illnesses, like West Nile virus, Zika virus, and St. Louis encephalitis, and enjoy a much less itchy summer.
Schedule Mosquito Control with ExtermPRO
We care about your property because you are our neighbors too, and neighbors should look out for each other. If you are ready to get started with a Bristow mosquito prevention and extermination plan, contact us today at 571-620-1168.
---
Free Estimate
Mosquito Treatment & Control Services
Contact ExtermPRO at 571-620-1168 for a free evaluation by one of our trained mosquito control experts.
We will evaluate your mosquito control or other pest control needs and will keep you informed throughout the process.
---