Do Fleas Bite People?
And Should You Be Worried?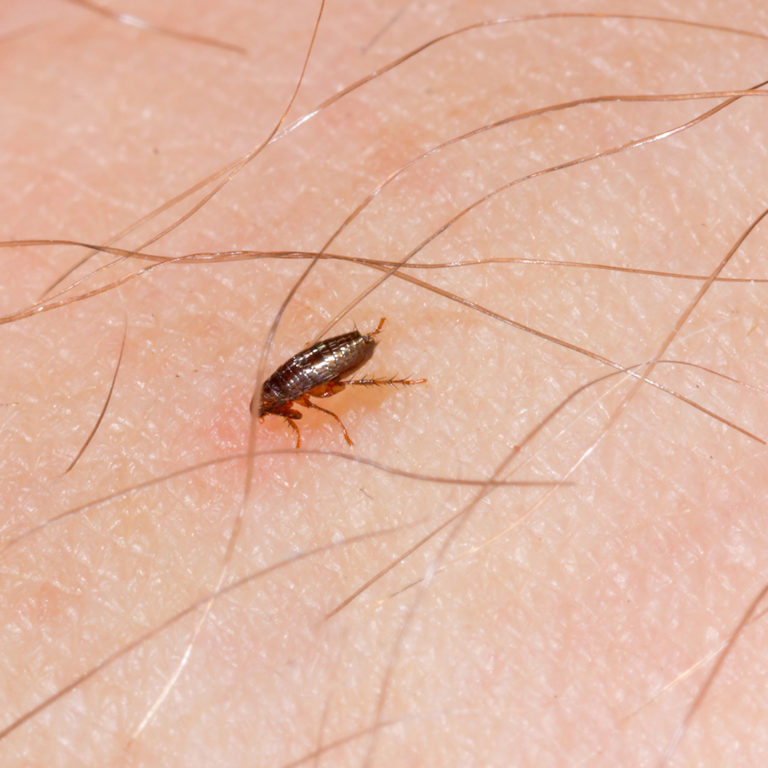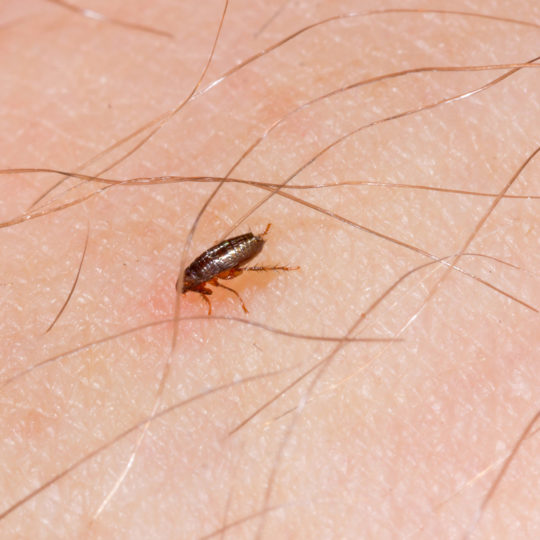 When you think of a flea infestation, you probably imagine your dog or cat covered in the bouncing bugs and itchy bites. Did you know fleas can bite people? So Fido isn't the only one at risk. Here's what you need to know:
Appearance: Bites are red, sometimes swollen, and sometimes have a halo. You'll find them in clusters of two or three.
Symptoms: Flea bites are very itchy. Otherwise, you shouldn't experience other symptoms.
Necessary treatment: Generally, flea bites are more of a nuisance than a medical emergency. They can be treated with over-the-counter anti-itch creams. There is a risk of infection from open wounds caused by scratching.
Some people are allergic to flea bites. Signs include swelling of the lips or mouth, dizziness, nausea, and chest pain. Seek medical help right away if you have any of these symptoms.
Fleas Bite People. Protect Your Family with ExtermPRO.
Don't let fleas become a health problem for your family. Whether you have an active infestation or you're trying to prevent one, your neighborhood pest professionals at ExtermPRO are here to help.  Call us today at 571-620-1168.
---
Special Offer for New Customers
$50 Off Complete Pest Control Services
Hurry! Offer Expires September 30, 2023