Cockroaches in Bristow, VA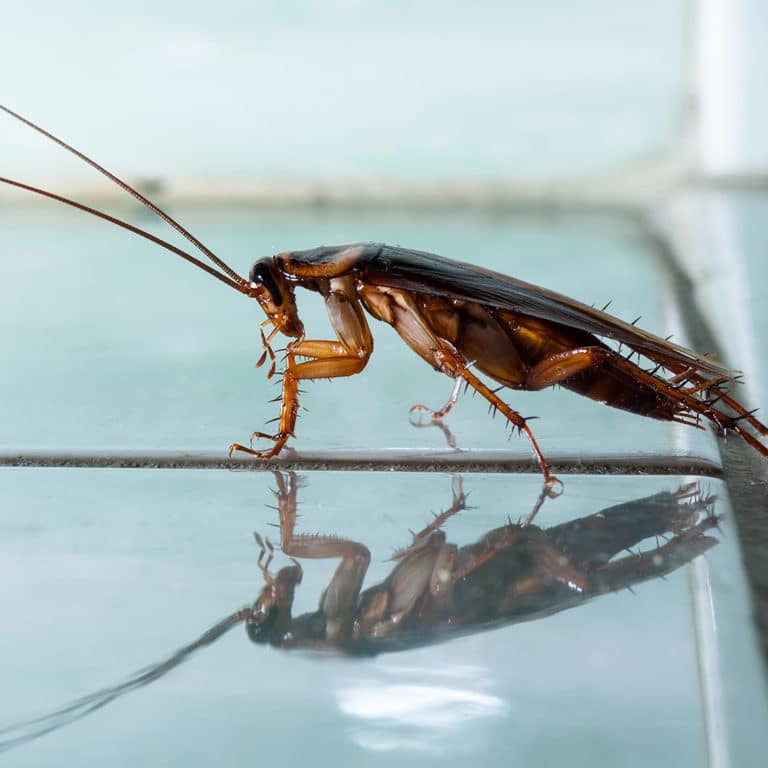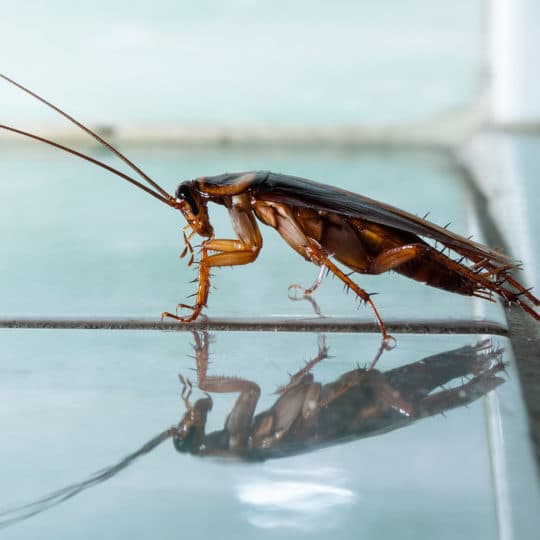 Bristow is home to a number of different cockroach species. American cockroaches and German cockroaches, as well as occasional Oriental cockroaches, are all common causes of roach infestations. But whichever type of cockroach infestation you have at your home or business, it is important to get rid of it quickly.
ExtermPRO offers advanced solutions for cockroaches in Bristow with ongoing solutions to keep cockroaches under control and powerful cockroach extermination to protect your home or business from roaches. Get more information and a free quote for roach control services at 571-620-1168.
Pest Control for Roaches in Bristow
Cockroaches are resilient pests, able to spread quickly and go for long periods of time without food. To effectively get rid of them, ExtermPRO relies on equally powerful cockroach treatments and an expert team of pest professionals capable of providing complete extermination.
After we have assessed any existing challenges with roaches, including determining how cockroaches are getting in, where the activity is concentrated, areas that may attract them, and other relevant details, we are able to devise a treatment plan. This plan is created around your home's specific needs and will provide solutions for cockroaches in Bristow that are fast, highly effective, and limit the need for any intrusive pest control. We then apply our eco friendly cockroach treatments around your home or business where they can start working quickly to exterminate roaches.
Another option for cockroach control in Bristow is quarterly and bi-monthly roach control. This is a recommended service for dealing with roaches since it enables us to prevent cockroaches and never let your home get to the point where there is an infestation. Both scheduled services use exterior only treatments that create an invisible barrier around the exterior of your property and let us reduce the number of roaches in your immediate area.
All of our solutions for roaches at ExtermPRO are effective against each roach type in Bristow and our ability to tailor the treatments to the specific risks that you face at your property can help us address specific challenges.
Signs of Roaches in Bristow
One of the challenges with cockroaches, in addition to them being resilient and spreaders of disease, is that they can be hard to spot until the infestation becomes extensive. They are most active at night and during the day will hide out in dark spaces. They require a nearby water source, which can make spaces behind appliances and near plumbing popular hiding spaces, and roaches can easily access these by squeezing through tiny cracks.
Unfortunately, these places are not highly visible. This is why preventative roach control is the best option since it can keep their numbers under control and reduce concerns about roaches getting in.
But if cockroaches have already gotten in, it helps to know the signs so that you can start getting rid of them as quickly as possible. These include:
Shed Skins
Droppings
Grease Marks on Walls
Bad Smells
Living Cockroaches
Since cockroaches are especially attracted to water, if you have noticed a leak anywhere around your home or excess humidity in certain rooms, that could be a cause for cockroaches to congregate there, so you will want to observe that area closely. It is also beneficial to fix any leaks as soon as possible as a preventative measure against cockroaches.
Why Get Help with Cockroaches in Bristow from ExtermPRO?
Dealing with any pest is a challenge, but cockroaches in Bristow offer a few particular risks that go beyond other pests. The number of diseases they can spread and how fast an infestation can grow make it necessary to work with a Bristow pest control company when you have roaches in your home or want to prevent an infestation.
ExtermPRO has the tools and knowledge to move quickly with roach infestations. We start with years of training and experience for the most effective ways to deal with roaches. From there we follow up with the latest treatments, including eco-friendly solutions that are completely safe to use around your home and family and offer roach control for infestations and long lasting preventative treatments.
These advantages make roach control from ExtermPRO the most effective way to manage cockroaches, and any other pests, at Bristow residential and commercial properties.
Get Rid of Cockroaches in Bristow with ExtermPRO – Call Us to Get Started
Cockroaches are a year round pest in Bristow so it helps to always be prepared. ExtermPRO makes this easy with quarterly and bi-monthly cockroach control and we can also rapidly exterminate cockroaches if you have noticed signs of pests. Call our friendly and professional team to set up a visit or request a free quote online today.
---
Special Offer for New Customers
$50 Off Complete Pest Control Services
Hurry! Offer Expires December 15, 2023