Ant Control in Chantilly, VA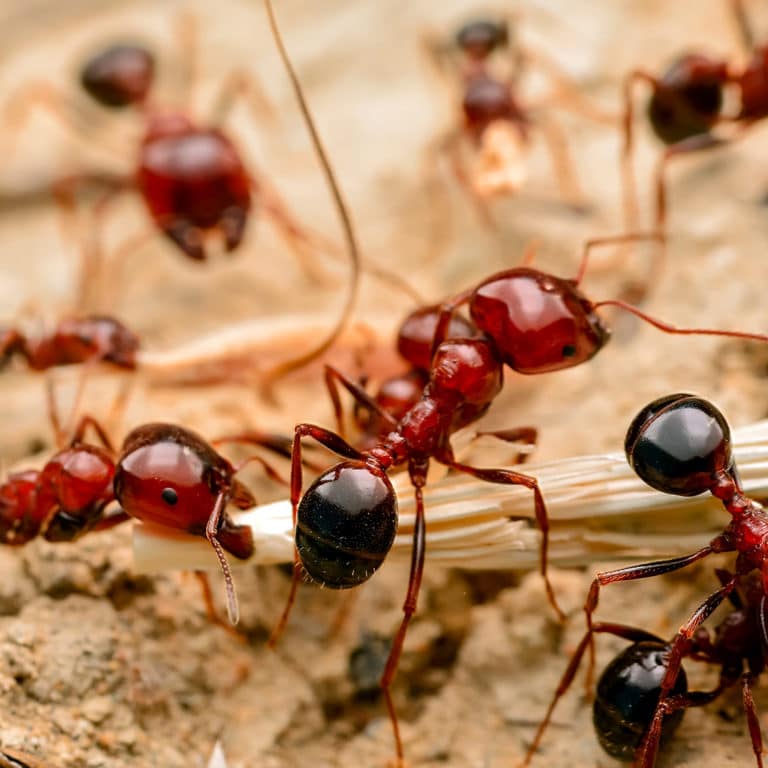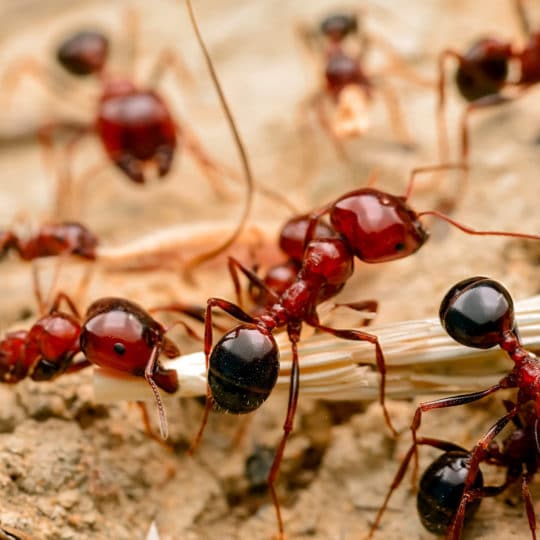 Ants are an almost year round pest at Chantilly. They will come inside in the winter to escape the cooler temperatures and in the summer looking for food to sustain their growing colony. Because you never know when ants might infest your home, the best way to be prepared is with preventative ant control.
ExtermPRO is a Chantilly pest control company offering both one time ant extermination and ongoing ant control in Chantilly. We rely on our team of experts and the latest, safest pest control treatments in order to eliminate ants at homes and businesses. Schedule an ant control visit or learn more about our preventative pest control at 571-620-1168.
Ant Control Treatments in Chantilly from ExtermPRO
The process for getting rid of ants often depends on multiple factors – the species of ants, where the colony is, the number of ants, and how far they have traveled inside your home. It is also important to work quickly, since an ant infestation can quickly become overwhelming. Even when you only see one ant, there are thousands more that can follow.
Our approach to pest control at ExtermPRO focuses on adaptability. We never use a one size fits all approach when exterminating ants in Chantilly or applying pest control to manage local pests. Instead, we always take into account the individual features of your property and the current pest situation before planning the correct treatment. The ways in which we effectively exterminate and prevent ants include:
Indoor Treatments – If ants have already made it indoors, we may need to apply interior treatments that will get rid of ants and remove their pheromone trails that could otherwise continue to bring in other ants.
Apply Perimeter Treatments – Treatments around the exterior of your home, with special attention to the doors, windows, and foundation, will kill ants when they try to cross over, making it impossible for the ants to get inside.
Find the Colony – In extreme situations and depending on the ant species, it can be necessary to locate the colony and remove the entire nest.
If you have an ant infestation, we will use one or more of these techniques to eliminate the ants in your home. But we can also go further with solutions to keep ants away for good.
Our pest protection plans include quarterly or bi-monthly pest control visits when we can apply the exterior treatments around your home, creating an outdoor barrier that pests, including ants, are not able to cross. Each of our pest control visits uses long lasting, safe treatments and is backed by our 100% guarantee.
Why Trust Your Chantilly Home and Pest Control to ExtermPRO?
Ants an extreme nuisance, despite the fact that they are not often harmful, because of the sheer number of them. Working with Chantilly's leading pest control company on preventative solutions means being able to rely on a fast and effective response if there is already a problem with ants and ensure you have fewer problems and a pest-free home in the future.
Local Chantilly homes and businesses rely on ExtermPRO for:
Friendly Service – As a local business, we consider our clients our neighbors and provide our pest control with a focus on quality results and personable service.
Safe and Eco-Friendly Treatments – Our modern treatments are safe to use whether we are applying them indoors or out. They are non-toxic for adults, children, and pets in your home.
Guaranteed Results – Because we are confident in our treatments and our team, we can promise successful ant extermination at your home or business.
If you have already noticed ants, our team will act quickly to remove them. We can also provide more information on our pest protection plans and all of the pests we can manage in Chantilly, as well as a personalized quote. Contact us today at 571-620-1168 to schedule Chantilly ant control.
---
Special Offer for New Customers
$50 Off Complete Pest Control Services
Hurry! Offer Expires October 15, 2023