Termite Control in Warrenton, VA with ExtermPRO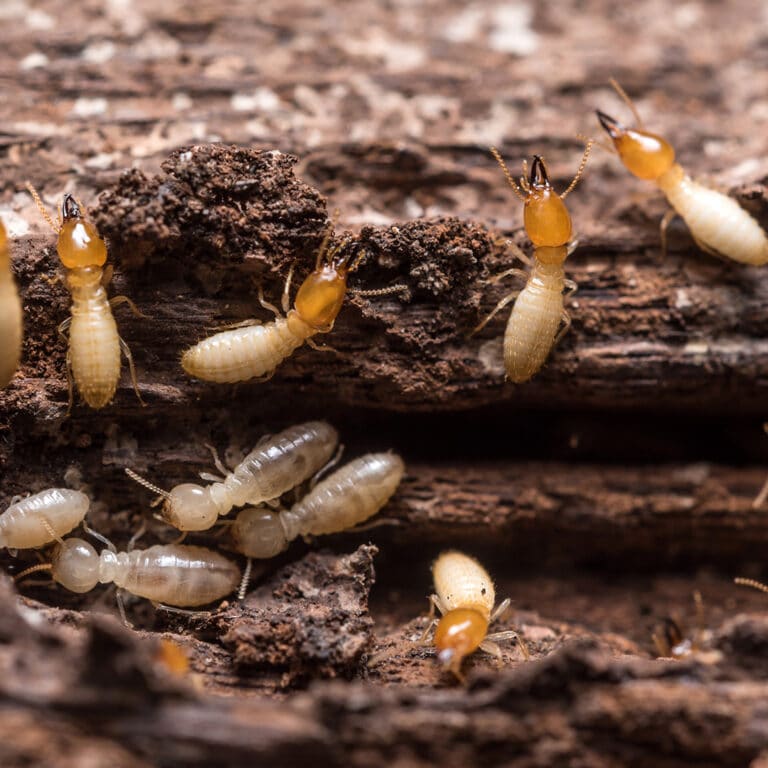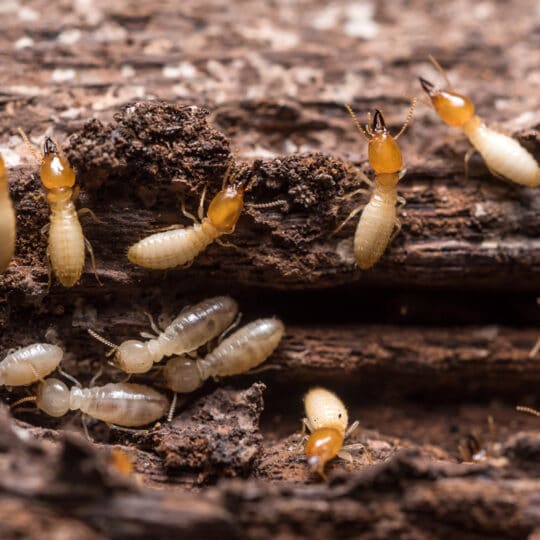 On average, recovery from a termite infestation in Warrenton costs $3,000 or more. The longer you wait, the worse it can be. These wood destroying insects can be devastating to local homes, which is why you need the best possible methods to get rid of termites and protect your home in the long term.
ExtermPRO is a local termite control company in Warrenton that specializes in inspections and termite treatments that use proven solutions. We have annual termite inspections in Warrenton to spot signs of termites early, and we prioritize conservative treatments to keep your costs as low as possible.
We are continuously investing in the latest technology and training, making it possible for our team to successfully fight termites, keep our prices affordable, and deliver our results with superior customer service. Get a free quote for termite control for your home or business at 571-620-1168.
Our Termite Extermination Methods
Managing a termite problem always begins with an inspection. For many homeowners in Warrenton, annual inspections are a part of home maintenance since termites are extremely aggressive in this area. A regular termite inspection identifies the signs early on when termite colonies are still small, limiting destruction and making the infestation easier to get rid of.
But if you have noticed signs of termites on your own, we will use an inspection to assess the scope of the problem. Every infestation is different, and our approach at ExtermPRO is to design the treatment plan that will be the most effective for your home. This means exterminating termites fast, completely, and with as little invasiveness as possible.
We use a range of treatment methods to accomplish extermination, including:
Termite Baits – We strategically place baits containing termite food and termiticide in locations where worker termites go. The termiticide in the bait works just slowly enough for the termites to bring it back to the nest where it can effectively take out the colony.
Soil Treatments – Since local termites build their colonies in the ground, a soil treatment can take care of the entire nest. The treatment then continues to be effective in the days following application to kill any worker termites returning to the nest or crossing the soil back into your home.
Wood Treatments – Options like termiticides and termite foams can get to termites in the wood of your home. We have solutions that will seal up the cracks and pathways termites are using to get inside and move around your home as well.
Other Solutions – In the rare cases where previous methods are not enough, we can use more advanced techniques like fumigation. This is our last resort, but we can use it when necessary to make sure that we are completely exterminating termites.
We can also discuss preventative options for termites to reduce the chance of a reinfestation in the future. These can include professional treatments as well as habitat management techniques. After an inspection, we will let you know what methods will offer the best protection based on risk factors on your property and in your local area.
About Termites in Warrenton
Effectively getting rid of termites in Warrenton requires understanding how termites behave. ExtermPRO has extensive experience identifying and exterminating infestations. But this also means we have seen first hand the damage termites can do, and know how important it is to quickly get an infestation under control when we find one at a property.
The local termite species are eastern subterranean termites. These termites live in the dirt outside, and travel to your nearby home via mud tubes, or tunnels they build out of mud. Because their nests are in soil, they will often enter near ground level and initial signs will often be in basements, garages, or the lower floors of your home.
Over time, the infestation can spread throughout your home as the workers seek out additional food to support the thousands of insects in the nest. This can lead to extensive damage as hollowed out support beams fail to provide the structural support your home needs. Staining, buckling floors, loose tiles, and maze-like carvings in wooden framing and home fixtures can be a cosmetic problem as well.
Why Choose ExtermPRO for Warrenton Termite Control
Getting rid of termites requires expert service and the right treatments. Once you start working with our termite specialists at ExtermPRO, we know you will feel confident that your home is in good hands. We are honest and up front about the issues we see, while also providing the reassurance that any termite problems can be resolved.
We know this because we are also using the latest treatments and most up-to-date knowledge in our termite control. This enables us to deliver termite extermination services in Warrenton with:
Eco-Friendly Treatments – Besides being effective, our termite treatments are incredibly safe. Many of them are not harmful to adults, children, or pets who may come into contact with them after application, and we will discuss any specific concerns before we apply them.
Competitive Prices – Because we work quickly and use treatments that do not require lengthy and repeated applications, we are able to save on costs without sacrificing on quality. We always pass these cost savings onto our customers to provide fair prices for pest control in Warrenton.
Satisfaction Guarantee – We back our termite control with a 100% guarantee. While we always perform a thorough follow-up inspection ourselves to be sure termites are gone, if you notice insects that we missed immediately after treatment, we will return to handle the problem.
Our adaptable services also makes it possible for us to provide termite control to every property type in Warrenton. In addition to single family homes, we also service townhomes, apartments, condos, HOAs, and commercial properties. Termites can infest almost any property under the right circumstances, and we have the solutions to help if they do.
Schedule a Termite Treatment with ExtermPRO Today
A termite infestation can be devastating for your home, comfort, and wallet. ExtermPRO provides the first step you need to restore your home by getting rid of all the wood destroying insects that are living in your walls, and giving you the resources you need to keep them from coming back. Contact us at 571-620-1168 to get a free quote for your services.
---