Centreville Mosquito Control with ExtermPRO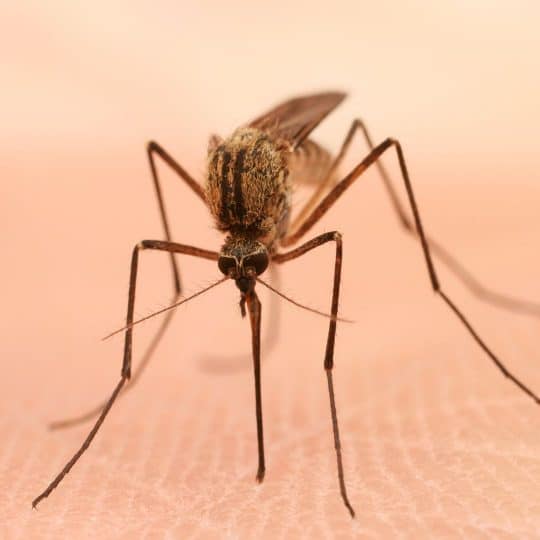 Centreville's climate is humid and rainy. It is a climate that is perfect for attracting mosquitoes, which is why if you ask most families what prevents them from spending more time outside, you'll find that mosquitoes are often their top answer
Yet it doesn't have to be this way. With our mosquito control services in Centreville, VA, you can effectively reduce and eliminate mosquito populations and spend more time outdoors comfortably. Learn more about our bimonthly pest plans by calling 571-620-1168
Frequent Treatments Eliminate Mosquitoes
Mosquitoes are unlike other types of pests. They do not have nests. They do not live in colonies. They do not have typical movement patterns the way that roaches and spiders tend to. Mosquitoes fly seemingly aimlessly at slow speeds looking for blood to help with their young.
Because mosquitoes are solo insects, eliminating them requires frequent and thorough mosquito pest control. They require a team that will eliminate their breeding spots and make their living spaces inhospitable so that any mosquitoes that try to live on your property will be unsuccessful.
Our Centreville mosquito treatments are a part of our Pest Protection Plus plan, a bimonthly pest control service that includes not only mosquito control, but also ants, roaches, and more.
Yet what makes this treatment so effective and so preferable, is that it comes from our team of highly skilled pest specialists that are trained not only in pest control, but also in customer service and support. With ExtermPRO, you're working with a company that:
Cares about your satisfaction.
Takes their time so that no spot is missed.
Stands behind their work with a 100% guarantee.
ExtermPRO remains family owned, started by locals that care about this community just as much as you do. We want to make sure that you can enjoy the warmer weather and feel less fearful about bites indoors. With our mosquito treatment service, we're confident that you can, as we'll offer you the best possible support to meet the needs of your property.
For more information or for a quote, fill out the form on our website or call us at 571-620-1168
---
Free Estimate
Mosquito Treatment & Control Services
Contact ExtermPRO at 571-620-1168 for a free evaluation by one of our trained mosquito control experts.
We will evaluate your mosquito control or other pest control needs and will keep you informed throughout the process.
---