Why You Need Professional Stinging Insect Control for Wasps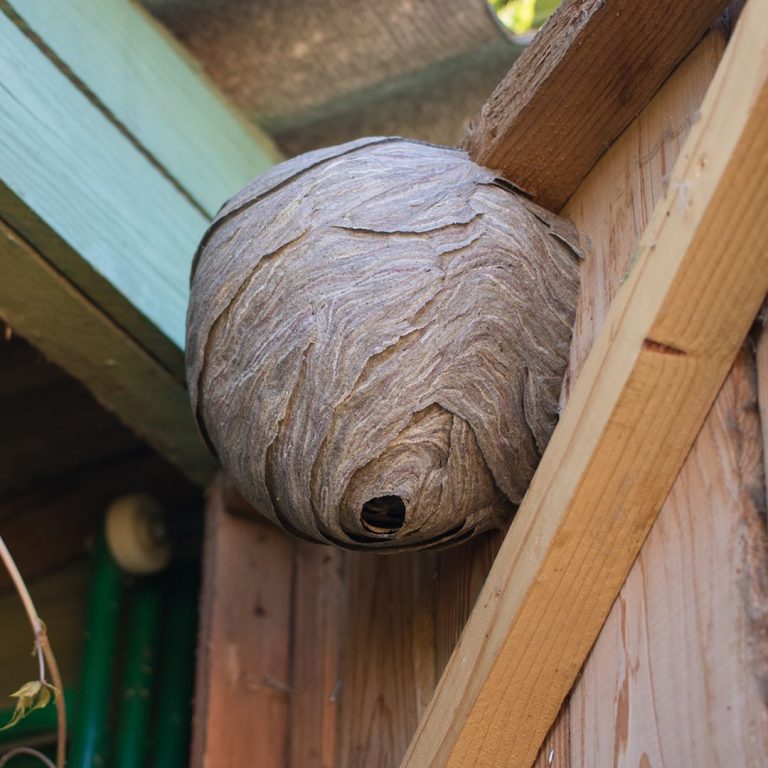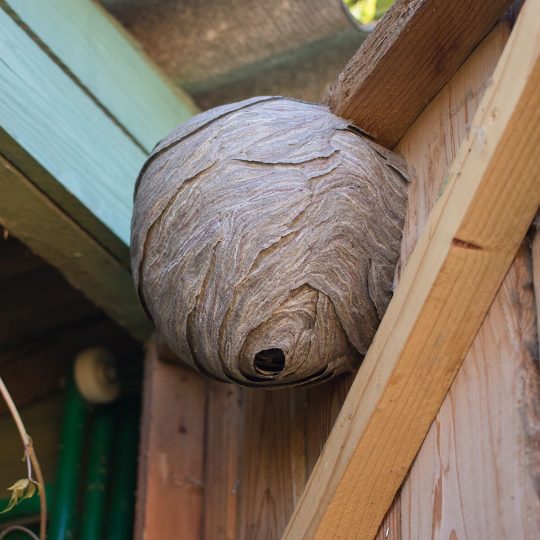 There are some pests for which you can handle the extermination process on your own. Wasps are not one of those pests. These stinging insects are particularly dangerous with stings that are painful, and can also cause allergic reactions and, in severe cases, extreme injury and death.
Outside of the potential for stings, there are several reasons why it is best to leave stinging insect control in Northern Virginia to a professional pest control company. If you do suspect a wasp nest on your property – maybe you have seen the nest hanging under your porch or roof eaves or you are dealing with an increased number of wasps flying around your house – avoid going near the nest yourself.
The Risks of DIY Wasp Control
Wasps on your property are not a problem you want to ignore. If they are too close to your home or highly trafficked areas, your family and pets could be in danger if they accidentally come into contact with the wasps. But trying to solve a wasp problem on your own can lead to even bigger problems. If you try to handle wasps yourself, you risk:
Removing a Harmless Infestation – When a wasp infestation is located at a significant distance from your home, it can sometimes be safely left alone since you are unlikely to go near it. This saves you the expense, time, and risks of having the nest removed. A professional can advise you on the right course of action for your situation.
Causing a Swarm – When wasps feel threatened, they release a pheromone which prompts other wasps to sting. Any sting is painful, but receiving 30 or more stings can be fatal. Pest control specialists remove wasps in a way that limits their agitation.
Not Fully Removing Wasps – Depending on the species of wasp, there may be a queen and several hundred wasps present, including those flying around and not currently in the nest. Removing a wasp nest entirely requires removing the wasps and the nest itself so that insects cannot come back.
ExtermPRO is a stinging insect control company in Gainesville that is experienced in safely removing wasps from properties throughout the area. Our pest professionals understand wasp behavior. They know how to safely approach wasps and what steps are necessary to effectively remove them. They also have the protective gear to guarantee their safety and any effective treatments to exterminate wasps when they get too close to your home.
In addition, ExtermPRO can help prevent wasps from coming back with ongoing pest control treatments that work against stinging insects. Before you attempt to approach a wasp nest on your own, reach out to our team today.
---
Special Offer for New Customers
$50 Off Complete Pest Control Services
Hurry! Offer Expires October 15, 2023