Mosquito Control in Ashburn, VA with ExtermPRO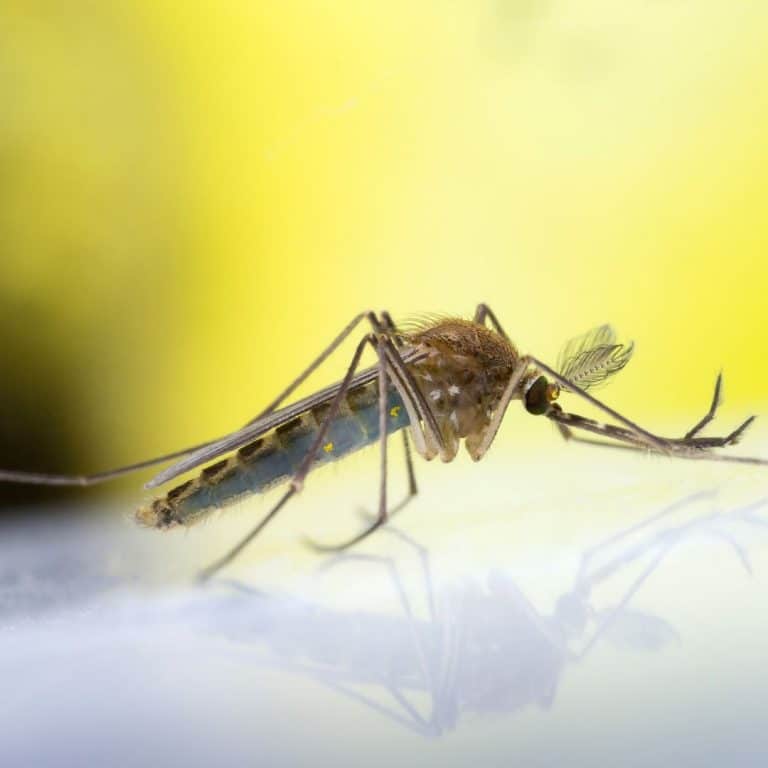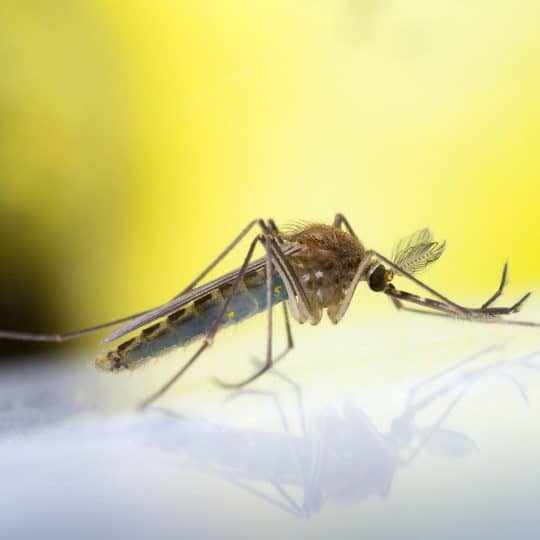 As soon as temperatures begin warming up in Ashburn in the spring, it can seem as if you are immediately surrounded by mosquitoes every time you step outside. The more aggressive of these biting insects may begin making their way inside as well until there is no place safe from mosquitoes.
ExtermPRO offers the leading methods for managing mosquitoes around your home with our mosquito treatments in Ashburn. We use a variety of eco-friendly and effective mosquito control solutions to remove and prevent mosquitoes in your yard. Call us at 571-620-1168 to get more information about our mosquito control methods or schedule a pest control visit.
Preventing Mosquitoes in Ashburn, VA
The mosquito species in Ashburn that bother people are known as container breeders. This means that they prefer to lay their eggs in the shallow water that collects in containers. These containers can include tires, pet food bowls, buckets, birdbaths, toys, and similar objects.
Depending on the species of mosquito, a single female can lay up to 300 eggs at a time. These eggs take approximately a week to hatch and reach maturity, at which point they also begin biting and laying more eggs. This is how a single container with water around your home can quickly lead to thousands of biting insects.
For preventing mosquitoes, it is also important to know that mosquitoes spend daytime hours in areas of greenery, such as grass and bushes, since they cannot have extensive exposure to direct sunlight, which can be deadly for them. They are also not particularly strong fliers. If you can reduce places around your yard for mosquitoes to breed and hide during the day, you can often reduce the number of mosquitoes around your home.
Steps that you will want to take to prevent mosquitoes include:
Removing Trash and Clutter – Discarded items in your yard are key areas for water to collect mosquitoes to breed in. Throw away anything you no longer need and regularly bring in all toys and gardening items when not in use.
Empty Standing Water Weekly – It takes approximately 7 to 10 days for mosquitoes to grow into adults. Empty any bird baths or other areas that collect water at least once a week to prevent any eggs from aging into adults.
Trim Back Bushes and Grass – Mowing your lawn and keeping bushes neatly trimmed reduces excess hiding spaces for adult mosquitoes to make it less likely that mosquitoes will be nearby and poised to bite.
Using these steps on your own can help reduce mosquito numbers, although it may not be enough to sufficiently reduce your risk of mosquito bites. That is because the local climate in Ashburn is ideal for mosquitoes and although they may not be breeding or resting in your yard, they may be living in adjacent spaces with easy access to your home.
Professional Mosquito Control in Ashburn, VA
At ExtermPRO, we can augment habitat management techniques with advanced treatment methods that we specifically tailor to your home. Our services begin with an evaluation, as well as a discussion about any of your ongoing mosquito concerns so that we better understand the challenges we are facing at your property.
We then use this information to create a treatment plan and apply the treatments at any location where adult mosquitoes may live, killing mosquitoes and making those areas uninhabitable for mosquitoes.
Our treatments are eco-friendly and extremely safe for your family members, so you will not need to worry about gardening or having your kids or pets playing around the yard. Treatments are also long lasting and will continue to be effective against mosquitoes for approximately 8 weeks.
In cases where mosquitoes are extreme, we can also use treatments that target eggs and larvae, such as growth inhibitors and larvicides, applied directly to the standing water.
Advantages of Mosquito Treatments in Ashburn, Virginia from ExtermPRO
With the health risks that mosquitoes pose through various illnesses like West Nile virus, as well as the annoyance of having biting pests around your home, mosquito control provides valuable and reliable relief from mosquitoes throughout the summer. We offer:
Adaptable Services – Our mosquito treatments in Ashburn are based upon the needs of or based on the needs of your property, using the specific treatment methods and products necessary to treat any type of property and any size of space.
Cost Effective – Competitive prices and lasting results make ExtermPRO mosquito control a valuable choice for your property.
Professional – Our friendly pest professionals are knowledgeable and ready to answer all of your questions about mosquito control methods and other pests in the area.
We can perform Ashburn mosquito control as a one time service, but it is most effective with regular treatments throughout the spring, summer, and fall. We provide ongoing mosquito treatments through our bi-monthly pest protection plans, treating not only mosquitoes but many of the other pests including spiders, roaches, ants, rodents, and others.
Get started with the leading mosquito control in Ashburn today. Contact ExtermPRO at 571-620-1168 for a free cost estimate.
---
Special Offer for New Customers
$50 Off Complete Pest Control Services
Hurry! Offer Expires December 15, 2023