How to Tell If You Need Professional Mosquito Control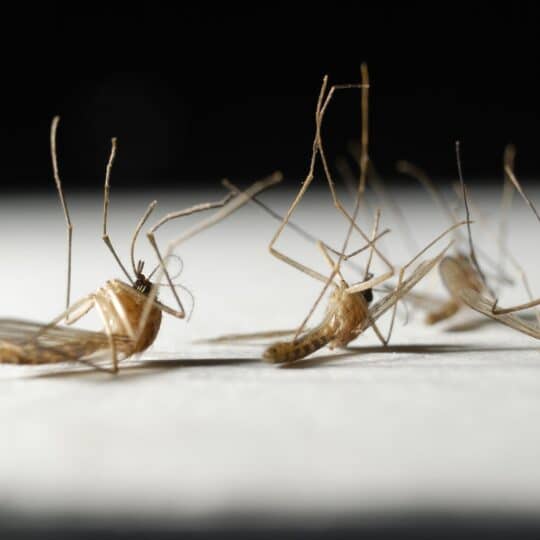 Mosquitoes are seemingly everywhere in Northern Virginia. It doesn't really matter where you go. If you are spending time outside, you are almost guaranteed to have a few bites the next day. Mosquitoes seem like a fact of living here, and so many homeowners do not consider the benefits of limiting mosquitoes around their yards with professional mosquito control.
But mosquitoes are more than an annoyance. They are also a health risk. These two factors make it important to not ignore mosquitoes when they become a problem. To help you determine if you currently have a mosquito problem that needs to be addressed, see if any of the following signs apply.
Reasons You Should Consider Mosquito Control
Mosquitoes become aggressive when they are breeding and biting in the summer. Even if you have implemented habitat management strategies like removing standing water from your yard, mosquitoes will likely still be flying in from other properties. Over-the-counter mosquito repellents and insecticides may not be strong enough either.
That is where professional mosquito control can help. Whether or not you have tried DIY mosquito control, it might be time to call in a professional if:
You Feel Like You Can't Go Outside – If you are rearranging plans to avoid coming into contact with mosquitoes, it is time to take back your yard with professional mosquito control. This might include moving events indoors and keeping kids inside.
You've Noticed an Increase in Mosquitoes – Mosquitoes breed rapidly with each female laying around a hundred eggs every few days. If you are suddenly seeing more mosquitoes or getting more bites, it could indicate the population growth is out of control.
Your Area is at Risk for an Outbreak – Mosquitoes are known carriers of diseases like West Nile Virus, Dengue, and Zika and outbreaks of these illnesses often occur in a limited geographical area. Professional mosquito control can help reduce your risk of mosquito-borne illnesses if there are disease reports in your area.
Mosquitoes Are Coming Inside – The inside of your home should be safe from pests. When mosquitoes become aggressive enough to start flying inside every time you open the door, outdoor mosquito control can help curtail the problem.
You also do not need to wait until you are experiencing problems with mosquitoes to get professional mosquito control. Managing mosquito populations can help at any property in Gainesville, Fairfax, and the surrounding areas, from those with a few mosquitoes to those with hundreds, and starting early means a pest professional can have mosquitoes under control faster.
Our mosquito control at ExtermPRO uses a customized treatment plan to get rid of mosquitoes around your home with lasting results that will keep mosquitoes away for weeks. If you have noticed any of the signs we described or are simply tired of dealing with biting pests, call us today.
---
Special Offer for New Customers
$50 Off Complete Pest Control Services
Hurry! Offer Expires December 15, 2023