Flea Protection for You and Your Dog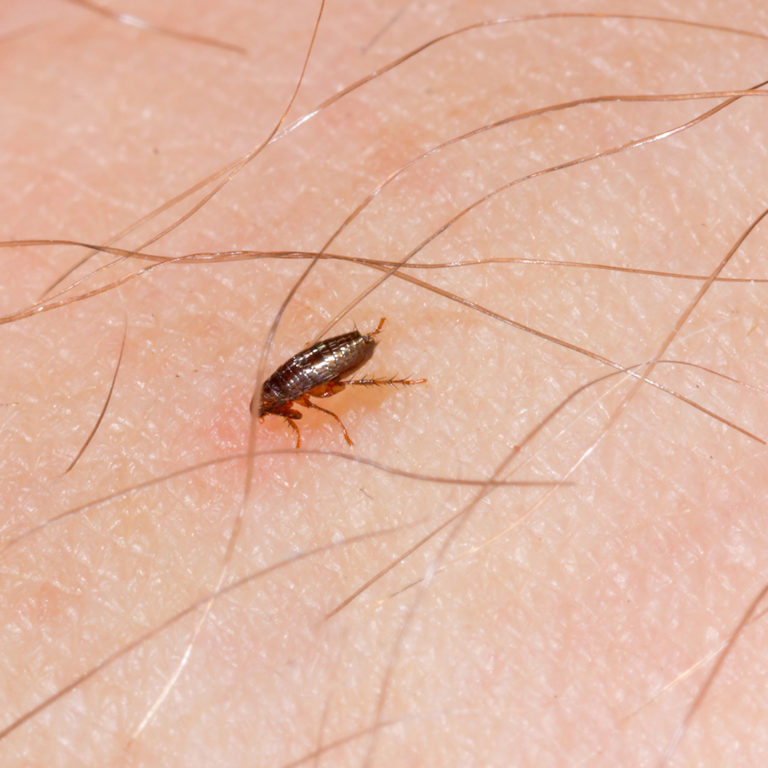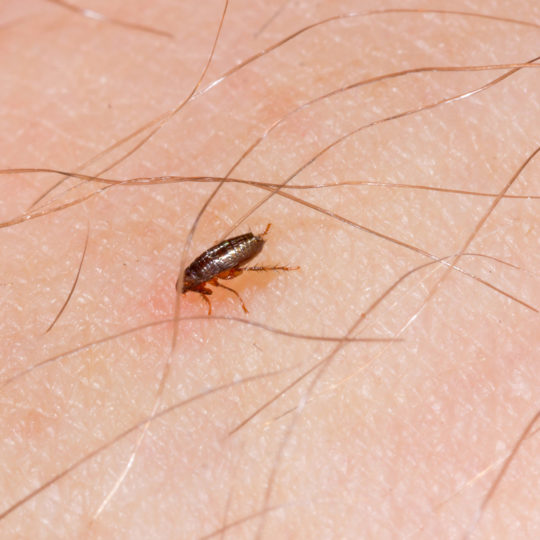 When we think of flea control, we most often think of flea treatments, like Frontline and Nexguard, that are given to dogs and cats every month in order to kill off any existing fleas and protect them from flea bites until the next treatment.
But while these treatments are important, you can help your dog stay free of pests by asking us about our flea pest control treatment services.
What is Pest Control for Fleas?
Dogs and cats can pick up fleas almost anywhere. Any time you take your dog on a walk, for example, you risk the potential for spreading fleas. But your pet is going to spend most of their time somewhere on your property. The fewer fleas there are on your property, the more protected your pet will be from unexpected flea bites. This is especially useful for pets that respond strongly to fleas, because flea treatments only work by killing fleas that have already bitten the host (your pet). It doesn't prevent flea bites, but rather prevents flea infestations.
In addition, flea treatments for pets do not stop fleas from biting you and your family. Although fleas cannot live on humans, their bites are still itchy and they are more than happy to bite humans when no pets are present.
With pest control for fleas and ticks, we treat your entire property for fleas, exterminating any parasitic insects and their eggs. This prevents populations of fleas from living on your property in the first place, helping prevent any bites to you and your pets.
ExtermPRO can approach pest control in many different ways:
Interior Flea Control – Most people contact ExtermPRO when they struggle with fleas inside of their property. Here, we can use products like boric acid, Insect Growth Regulator, or even "flea bombs" in situations where the flea invasion is severe.
Exterior Flea Control – It is also possible to eliminate fleas outside of a property. We can apply specific solutions aimed at targeting fleas across the area of your landscape that fleas are most likely to congregate. This is typically a last resort, but can be effective in cases where urgent, considerable flea removal is needed (such as an infested doggy play area).
With many different service options available, we encourage you to contact us whenever you have a flea, tick, or other pest control problem. In addition to protecting your property from pests, we also provide a thorough assessment to determine which pest control method are best for the situation. When there is a flea issue, we'll look at the location, the number of fleas, and more, and use that to provide insight into the best pest control choice for your property.
If you think you have fleas or you'd like to schedule a flea treatment, contact ExtrermPRO today.
---
Special Offer for New Customers
$50 Off Complete Pest Control Services
Hurry! Offer Expires December 15, 2023