Termite Control in Manassas, VA with ExtermPRO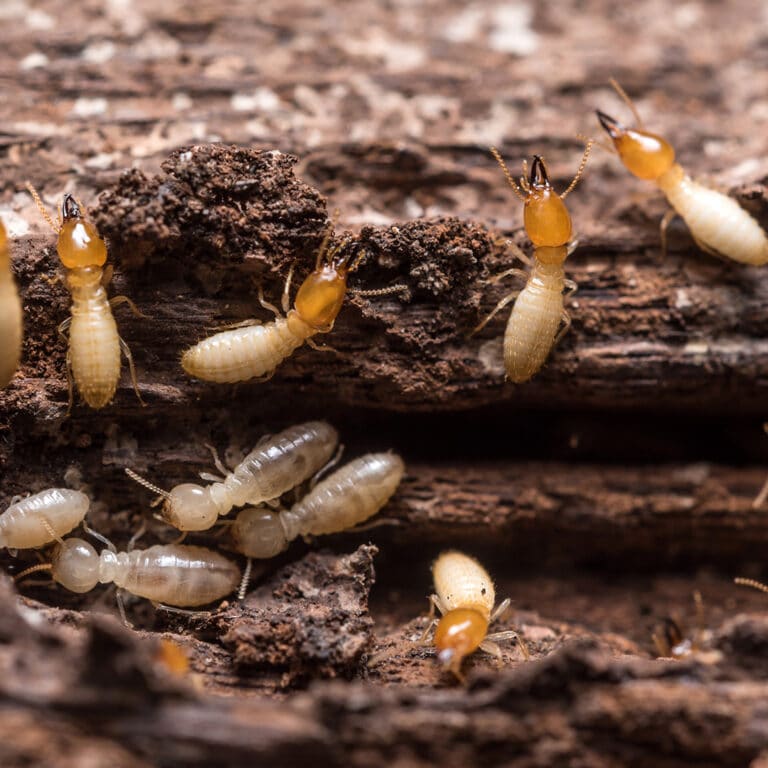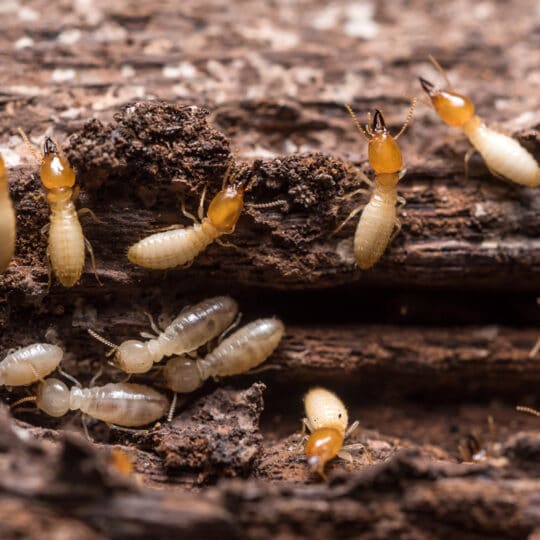 Filled with historic homes and beautiful new properties, Manassas is a wonderful place to live. One thing all these homes have in common, however, is the possibility of a termite infestation. Termites will set up a colony and begin eating wherever they can find wood, and that includes nearly every home in Manassas.
ExtermPRO is a Manassas termite control company utilizing the most scientifically advanced solutions against termites in our area. Because we understand how destructive these insects can be, we take care to provide termite control that is effective, fast, and competitively priced, all managed by a team you can trust. Contact us today at 571-620-1168 to get started with a quote.
Our Process for Termite Extermination
Termite infestations in Manassas are generally discovered in one of two ways. Homeowners receiving annual inspections will have any growing infestations revealed during an inspection. An inspection for a Wood Destroying Insect Report (WDIR) may also reveal damage.
The other way you may notice termites is when you start to see the signs of them living around your home, such as mud tubes on your sidewalks or foundation, or damage to wood, walls, floors, and furniture.
In the end, it does not matter how you first notice termites. Once you do, you will want to call ExtermPRO as soon as possible. Termites eat continuously. The sooner we can assess and start applying our highly effective treatments at your home, the more we can help you limit damage.
Our process is thorough to make sure we catch and eliminate every wood destroying insect on your property:
Termite Inspection – Often, the extensive damage termites cause is due to the fact that they go undetected for years. An inspection by one of our trained termite specialists can identify termite activity and help us formulate a plan to get rid of them. We offer annual termite inspections, WDIR report inspections, and one time inspections if you suspect termites.
Treatment Plan – If we find termites, we will provide a specialized plan using one or more options to target and eliminate termites. This plan makes it possible for us to exterminate termites fast and completely while keeping treatment only as invasive as necessary.
Termite Treatment Application – We rely on a wide range of proven treatments with the latest solutions in termite pest control. Termite baits, liquid soil treatments, and more can remove termites no matter how many are present or how far they have spread.
Follow Up – Leaving termites or a secondary colony behind could lead to recurrent problems. To avoid this, we follow up after treatment to make sure that we got all of the wood eating pests at your home and put a stop to the damage.
Some treatments have the benefit of preventing termites for the next few years depending on the type of treatment. We will let you know what to expect after your treatment or discuss other prevention methods with you to decrease the chance of a future infestation.
We also recommend regular termite inspections to homes that have had a previous infestation and those who have not yet.
Termite Challenges in Manassas
Termites are present nearly everywhere in the world, but there are certain factors that make homes and commercial properties in Manassas more at risk than other locales. First is the local climate. Termites thrive in humidity and warmth where they can be active year round. With the mild winters in Manassas, there is limited time each year where termites will go into hibernation.
This means that the termites colonies that infest Manassas homes grow rapidly and eat nearly constantly. They are also notoriously hard to find. Called eastern subterranean termites, they spend their lives either underground or inside the wood they are eating.
The result is that exterminating and repairing after the average termite infestation can cost homeowners around $3,000 or more. This may be necessary to repair any structural or aesthetic damage termites have done as they ate through structural wood, door frames, window frames, furniture, and drywall.
ExtermPRO can help you minimize these costs as best we can, with services that include annual termite inspections, and by working as efficiently and quickly as we can when you suspect termites.
Why Choose ExtermPRO for Manassas Termite Control
Getting rid of termites can be a challenging process. Choosing a team with proven treatments and the knowledge to effectively apply them is the best way to make sure that your home is safe against wood destroying pests. Our termite control at ExtermPRO offers an effective solutions with:
Comprehensive termite treatments that are proven to work against local termite species.
Expert pest specialists with the latest training and a dedication to excellent service.
Affordable rates and transparent pricing so you only pay for what you need.
Eco-friendly treatments that are safe around family members and pets.
In addition, our pest control is guaranteed. Leaving termites behind means damage can still continue, so we continue to adjust treatments until we can be sure termites are gone and you are no longer seeing signs.
Adaptable treatments also make it possible for us to get rid of termites at any of the properties in Manassas. While many of our customers are homeowners, we also work with commercial properties, HOAs, multifamily housing property managers, and others since any local property is at risk for termites.
Get the Extermination Process Started – Contact Us Today
You never expect termites, but you need services that respond quickly if an infestation happens at your home or business.
ExtermPRO is the best local company with the expertise that can pinpoint the issues in your infestation, and provide a comprehensive treatment plan to solve them before termites are able to do any additional damage. Call us at 571-620-1168 to get more information about our termite services and schedule a pest control visit.
---