Termite Control in Fairfax, VA with ExtermPRO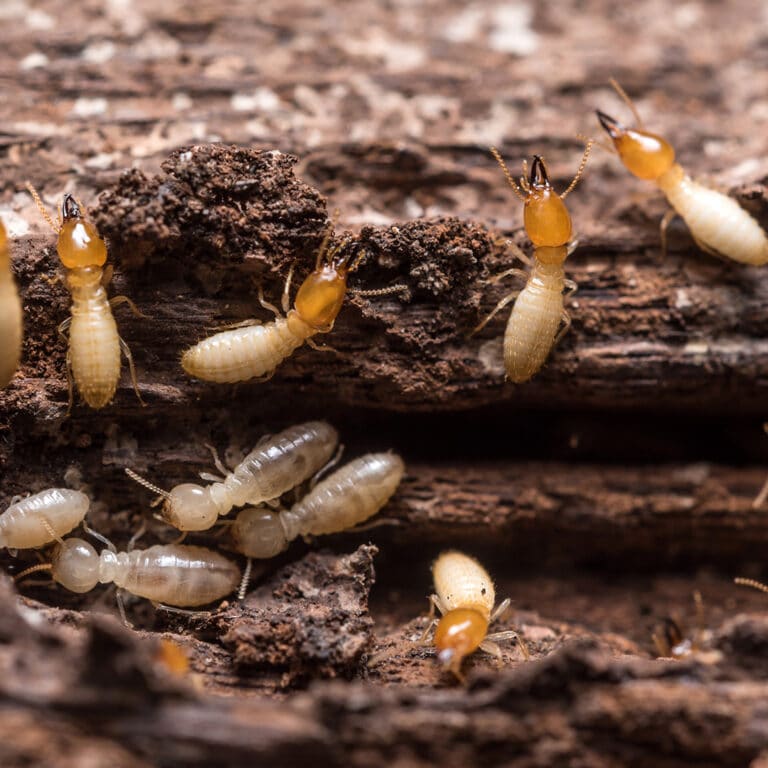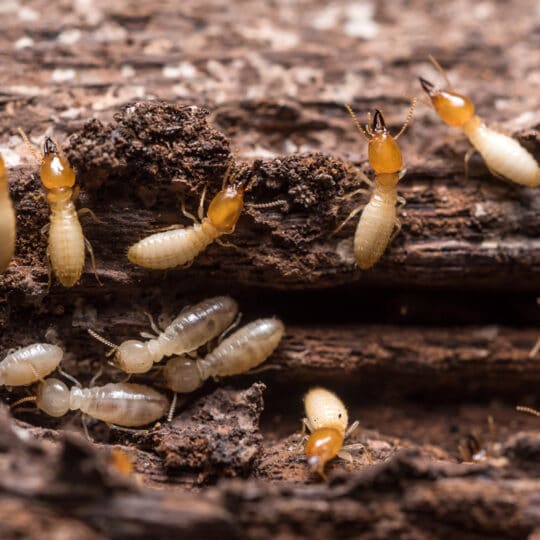 Fairfax is one of the best cities to live, with its thriving economy, a friendly community, access to the metro area, and everything you need available locally. With older homes and newer townhouses, residents can have a home in the area that matches their families needs. But despite all of these advantages, homes in Fairfax can still deal with a common Northern Virginia problem in the form of termites.
Termites are an aggressive local pest that can quickly turn into an expensive problem. ExtermPRO is the best local Fairfax termite control company, and we have a range of services dedicated to protecting homes from wood destroying pests. If you suspect termites are damaging your home, call us at 571-620-1168 to learn more about our affordable and effective termite inspection and treatment solutions.
Advanced Termite Control Solutions in Fairfax, VA
Termites are an aggressive pest that causes non-stop damage when it gets into your home. ExtermPRO uses the latest and most innovative treatments to exterminate termites. Our team is experienced with termite treatments including, but not limited to:
Termite Baits – We place baits in strategic locations where termites will find the food inside and bring it back to their nests. The termiticide in baits works by inhibiting growth, stalling the expansion of the colony. It can maintain a colony on its own, or work along with other options to exterminate termites.
Exclusion – Termites will often get to the wood inside your home by squeezing through small cracks. We can use treatments and tools like expanding termite foam to seal up these cracks and make it difficult for termites to get through while also cutting off those inside from their nest.
Soil Treatments – Since termites in Fairfax live underground, we can treat the soil where their nest is located. This termiticide works quickly to eliminate the heart of a termite problem and remove the infestation.
With these methods and more available, we can design a termite treatment plan that works specifically for your situation, whether the infestation is in the early stages, advanced, or spread throughout your property. The customization options make it possible for us to deliver effective termite control for every home, while also keeping your costs as low as possible.
Other services we offer can help prevent termites. Some treatments and baits will reduce the risk that termites will build their nests and get into your home to begin eating. Our pest professionals also have an experienced eye for the places around your home that might attract termites, and we can identify these items during a termite inspection.
We also offer termite inspections in Fairfax on a one time basis if you suspect termites or annually. Annual termite inspections are the best way to identify termites as quickly as possible, before the infestation has had time to become established and cause extensive damage.
Dangers of Termites in Fairfax Homes and Businesses
There are several species of termites around the world. Here in Fairfax, the species responsible for almost every infestation is the eastern subterranean termite. Although not the most destructive type of termite, eastern subterranean termites cause hundreds of thousands of dollars worth of damage every year in Virginia.
Subterranean termites live underground, building their colonies in soil. The soil must be damp, and an area with poor drainage or a water leak makes a prime spot for termites. Ambient humidity during a summer in Fairfax can also provide enough moisture to support termites.
The termite colony builds mud tubes over soil, sidewalks, and foundations to protect the worker termites as they travel between their nest and your home, which makes up their food source. The termites eat 24/7 nearly all year long, tunneling through flooring, walls, support beams, frames, and any other wood or paper-based items in your home.
Over the course of 5 to 10 years, the termite colony will grow to approximately 300,000 bugs and each moment the termites are inside your home will result in additional damage. This is what makes it so important to detect termites and begin treatment early on to minimize the extent of repairs your home will need after extermination.
Why Choose ExtermPRO for Fairfax Termite Control
With the devastation termites can cause, you want to trust your home to a pest control company you know will put your best interests first. ExtermPRO treats our clients like our neighbors, and their homes like our own. We know the stress and concerns that having wood destroying insects in your house can cause, and are ready to respond with leading treatments and caring service. We offer:
Fast and Effective Solutions – Each of our methods are backed by science and proven through our own experience. They enable us to get rid of termites quickly before they can cause more damage and without significant inconvenience.
Eco-Friendly Treatments – With the latest science, we have pest control options that are safe for your home, family, and pets. We also design our treatment plans to focus on only the areas that need treatment to avoid unnecessary applications. If we need to use more comprehensive methods, we will always discuss precautions with you ahead of time.
Customized Service – Every home and every infestation is different. We adapt our techniques to your needs. This makes our solutions more efficient, successful, and affordable than your other options for termite extermination in Fairfax.
Our termite control works for all types of residential and commercial properties in Fairfax. Whether you own a single family home, townhome, condo, apartment, office space, or other commercial building, our termite solutions can effectively eliminate termites at your property.
Schedule a Termite Inspection in Fairfax – Call ExtermPRO Today
You need to act quickly if you discover termites are eating your property. ExtermPRO works with you to respond quickly by determining where termites are living and applying targeted treatments while keeping you informed throughout the process. We back out pest control with a satisfaction guarantee so you can be confident that your home is protected. Contact us to get more information on inspections, treatments, and pricing.
---