Termite Control in Bristow, VA with ExtermPRO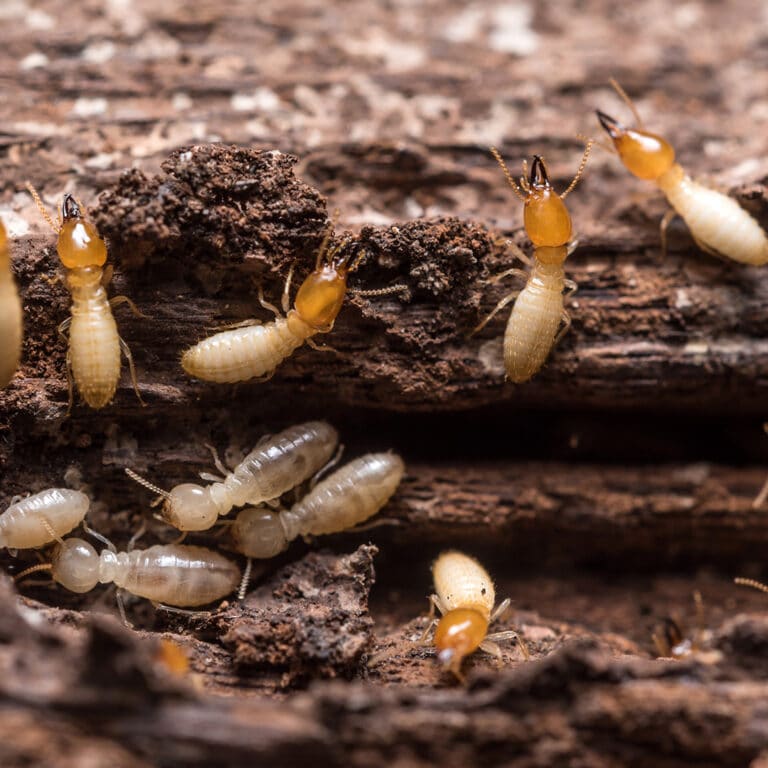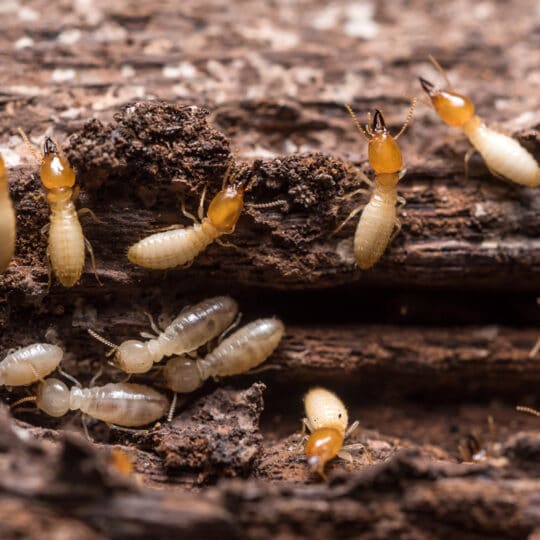 Termites thrive in warm and humid environments. Unfortunately, the summers in Bristow have these exact characteristics, and the mild winters make the rest of the year suitable for termites as well. The result is that termite infestations in Bristow, Virginia are a real possibility for local homeowners.
When termites infest, ExtermPRO is here with the leading termite treatment services in Bristow. We are a locally owned pest control company that brings our clients highly effective, proven treatments with the top customer service in the industry. Reach out to our team via the online quote request or by phone at 571-620-1168 at the very first sign of termites.
How We Manage Termites in Bristow
There is no single treatment that works against termites. Instead, it all depends on where termites are living, how far they have spread, the size of the colony, and many other factors. ExtermPRO has a range of treatments available and we customize their application based on your specific termite infestation. This helps us get rid of termites effectively and quickly with termite treatment methods that include:
Baits – Termite baits contain a food substance that the worker termites will carry back to their colony. But once they consume the substance, it stops individual insects from growing, stopping colony growth. We can then let the colony die out or apply additional treatments as needed.
Soil Treatments – The local pest termite species live in soil. By applying liquid treatments to the soil where their colony might be, we can eradicate the termites. Liquid treatments are also a barrier that keep termites from moving between your home and their nest.
Foams and Exclusion – Termite foam is made to seal up cracks that termites can use to get to the wooden structure within your property. We spray it directly into the cracks and it expands. Other forms of exclusion can make it harder for termites to get into and move around your home.
In severe cases where termites pose an immediate danger with their continuous eating or the infestation has spread too far for us to eliminate with the standard methods, we also have more advanced treatments like fumigation available. However, our approach is always to use the least invasive method that will still provide complete termite control to save our customers money and hassle.
Other Termite Services We Offer
Because termites can be aggressive in Bristow, since they eat year round and often go unseen for months or years, many homeowners are also interested in preventing termites.
ExtermPRO has several options that work for termite prevention with many of our treatments doubling as preventative measures. If you have dealt with termites previously or are worried about them in your neighborhood, we are happy to discuss how we can reduce your risk.
The other effective way to manage termites is with termite inspections. Our team uses the latest monitoring equipment and our own expertise to locate any termite activity occurring in your home. With annual inspections, we can minimize the time termites can cause destruction. We also offer one time termite inspection and WDIR for real estate transactions.
Termites in Bristow and Why They are a Concern for Your Home
The primary pest species of termites in Bristow are the eastern subterranean termite. These termites build their colonies underground, giving them their name. They then construct mud tubes between their colony and the structure they are using for their food source. The workers use these mud tubes to travel to your home where they start eating through:
Wood Siding
Structural Beams
Joists
Furniture
Door Frames
Cabinets
Window Frames
In addition to wood, termites will also feed on the cellulose in drywall and paper products inside your home, causing cosmetic issues and potentially destroying personal belongings.
Eastern subterranean termites initially cause their damage slowly with colonies that take more than 5 years to reach maturity. Identifying an infestation in the first years can often prevent much of the destruction termites cause to homes in Bristow.
On the other hand, letting a termite infestation go undetected enables the colony to grow to contain thousands of insects and spread throughout a property while they consume wood 24/7. Having the support of ExtermPRO can help you detect termites early and get rid of them fast.
Why ExtermPRO is the Leading Termite Control Company in Bristow
ExtermPRO is the local company you can rely on for your pest concerns. We are with you from start to finish throughout the process, and do not consider the job done until we see no sign of termites and you are satisfied.
We are able to provide this guaranteed termite service by using treatments derived from the latest science that are also:
Safe and Eco-Friendly – Our up-to-date treatments are a safe option for treatments around your home, even if you have children and pets present. We also discuss any possible risks, although slight, with you well ahead of treatment so that you have the time to make any necessary arrangements.
Affordable – Because we build our treatment around your needs rather than using the most advanced termite control methods out there, we can save you on cost. Our advanced treatments also work faster with less time needed for application and follow up, providing additional cost savings.
Provided by a Knowledgeable Team – Our knowledge encompasses everything from local termite challenges to recent updates in pest science. With this background, we are able to determine the most efficient plan for termite extermination.
Our team is also dedicated to serving you. We know that finding termites in your home can be stressful as you wonder how extensive the damage is and what the cost of repairs will be. We want you to feel reassured and know that your property is in the best hands.
Contact Us Today to Get Started
Whether you have noticed the signs of termites around your home or you want to set up regular inspections to avoid any future problems, we have a range of services that can help you keep termites under control and out of your home. Give us a call at 571-620-1168 for more information on our termite control and a free quote for your services.
---