Termite Control in Ashburn, VA with ExtermPRO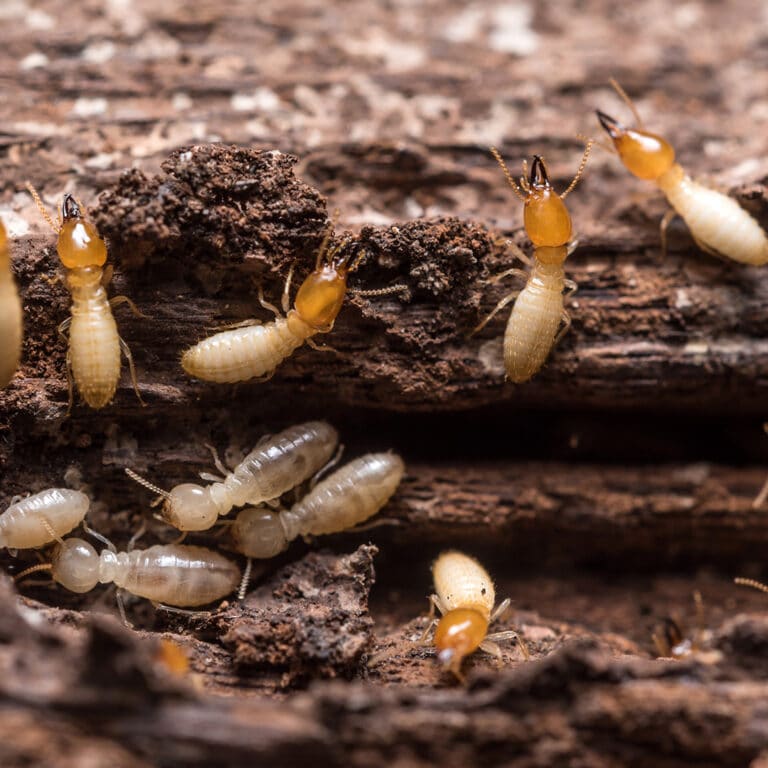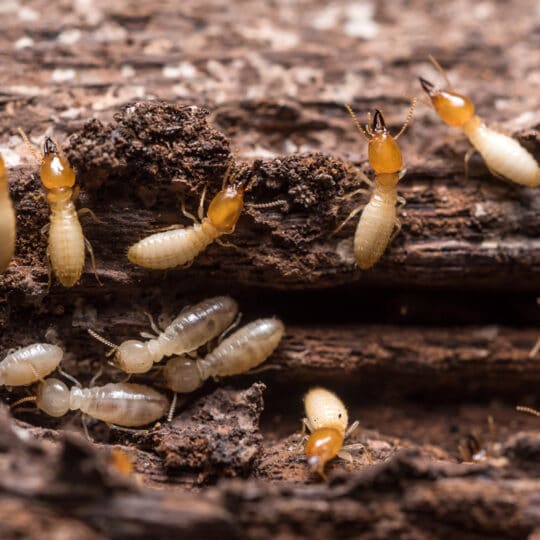 As a burgeoning technology hub, Ashburn has seen extensive growth in the past several years, and many of the homes and commercial properties in the area are newer. Yet both new properties and older ones can be attractive to termites in the right conditions, and any property owner in Ashburn needs to be ready to deal with the potential for a wood destroying pest infestation.
The best step you can take against termites is to work with ExtermPRO. We are an Ashburn termite control company that specializes in comprehensive termite management. With inspections, termite treatments, and other services to protect your home or business from damage, we design a termite control plan for your property. Contact us at 571-620-1168 to get started with a free inspection.
How We Manage and Exterminate Termite Infestations
Unlike other pests in Ashburn, termites are more challenging to prevent. There are some prevention treatments we can apply and steps you can take to make your home less desirable for a termite colony, such as removing dead wood from your yard and fixing any water leaks. But termites are adaptable enough that they can find a food source almost anywhere.
This often makes it necessary to prioritize a robust response when it comes to termites. We want to identify them quickly and get rid of them before they can spread and cause more damage. We do this through:
Termite Inspections – A termite inspection by a member of our expert team looks for signs of termite activity to identify if you have an infestation and, if so, how to treat it. We recommend inspections annually to stop termites before they can get established, but we also conduct inspections any time you have noticed signs that might indicate termites.
Termite Baits – Baits are a leading termite prevention and extermination method. They contain a growth inhibitor that will prevent the colony from expanding, and each individual bait is enclosed to reduce the risk that your family or pets will accidentally come into contact with the treatment.
Soil Treatments for Termites – The termites in Ashburn build their nests in dirt. We can exterminate the nest by applying liquid termite treatments directly into the soil around your home. These can also create a barrier next to your home that will deter termites from crossing.
Other Termite Extermination Methods – Solutions like termite foam, fumigation, and other treatments are all effective depending on the spread and size of a termite infestation. We can discuss all of the available options with you and which methods will work best at your home.
A key part of our approach at ExtermPRO is that our treatments are designed around your needs. After we know the extent of a termite problem, we can choose one or more techniques that will get the termite infestation in your home under control without causing you unnecessary intrusion or expense.
Local Termite Challenges in Ashburn, VA
The eastern subterranean termites that live in Ashburn are an extreme risk to homes in the area. They live mainly underground near homes, and spend day and night eating away at any wooden or paper materials they can find on your property.
The reason that eastern subterranean termites are so destructive is that their colonies can grow to an average of 300,000 insects or more. That means hundreds of thousands of insects eating away at the structure of your home 24/7 for the majority of the year. Each year, that number of termites can eat the equivalent of 6 wooden 2×4 beams. A large amount of damage like that could make a structure unsafe, and will inevitably cost thousands to repair.
Fortunately, it can take a subterranean termite colony 5 to 10 years to reach that size, and there are going to be signs that termites are active before the damage gets that bad. Since many of these signs will be subtle in the first few years, relying on inspections from our pest professionals at ExtermPRO can make sure that no infestation is missed.
A more advanced infestation will result in indicators that include:
hollow sounding walls
creaking floors
buckling floor
loose tile
stains on walls
peeling wallpaper
You may also start to see maze patterns carved into your wooden furniture. Termites also make noise. They may bang their head on the wall of they sense danger, which has a distinctive sound.
When you notice any of these signs or if our team does during a regular termite inspection, we will move quickly to design and implement a treatment plan that will halt damage and exterminate existing termites.
About ExtermPRO – Ashburn's Leading Termite Control Company
Your property in Ashburn is often your most valuable investment, and you need nothing less than the best to keep it in good repair. ExtermPRO makes this possible with highly effective termite treatments and personalized, friendly customer service. Our customers benefit from our:
Scientifically-Backed Treatments – We train and invest in the latest techniques for eliminating termites. Unlike methods of the past, these advanced treatments are safer, faster, and more cost-effective against the subterranean termites we have here in Ashburn.
Detail-Oriented Team – Termites can be hard to spot, but our team are experts in what to look for. From the inspection to treatment to follow-up, we are careful to be sure no wood destroying insects are left behind to continue their damage.
Affordable and Transparent Pricing – With our dedication to efficient work and our top-of-the-line treatments, we can provide termite control at the best prices in Ashburn. We also let you know up front what services are right for your property and why so you know what you are paying for.
Many of our customers in Ashburn are homeowners, but residential properties are far from the only property type that can be impacted by termites. Our services are suitable for townhomes and condos, apartment complexes, and commercial properties of all kinds. For every property type, our fast-acting and safe treatments will get rid of termites without significant interruption to your schedule.
Contact ExtermPRO to Start the Process
With termites, you should never wait to call us if you suspect you have a nest on your property since each moment can mean more costs for extermination and repairs. Schedule an evaluation of your home or learn more about the process for termite control in Ashburn today.
---