Our Process for Pest Management at ExtermPRO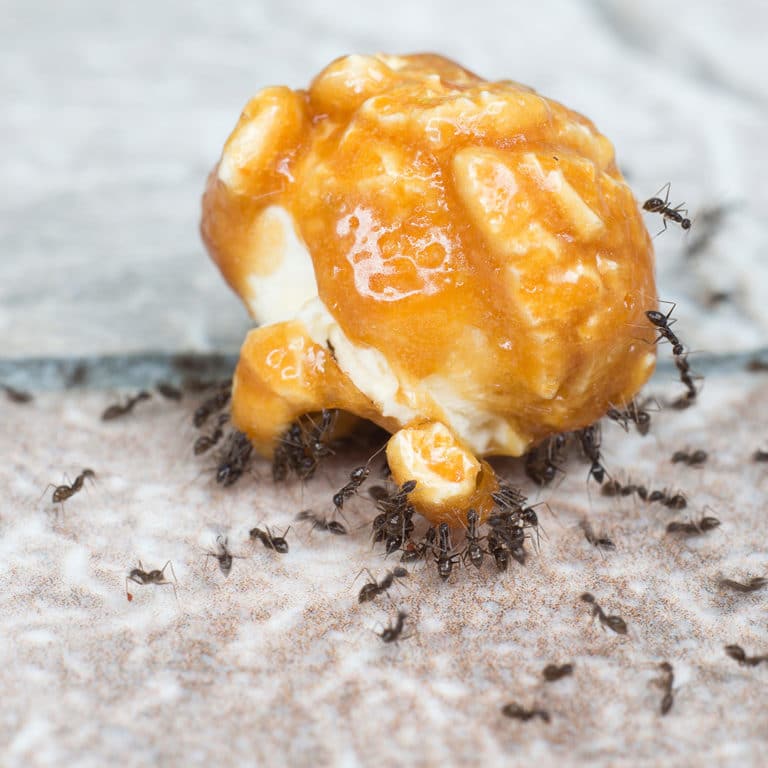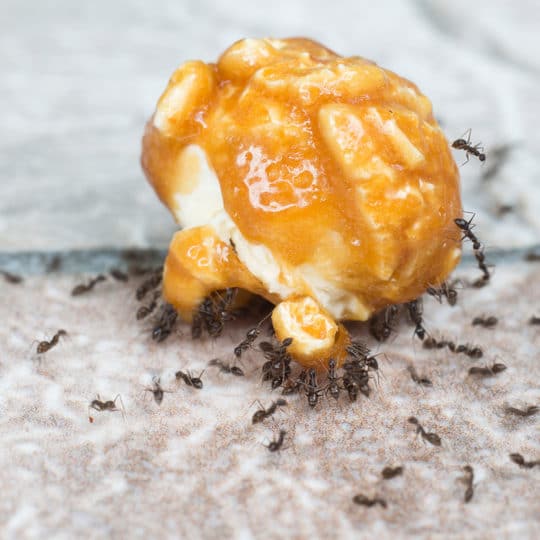 Gainesville, Manassas, Centreville, and the surrounding areas have several choices for pest control. But few can provide the reliable results with the safety and speed that we do at ExtermPRO. It's all due to our process. We use integrated pest management to work against pests from multiple angles. With integrated pest management, we can prevent, treat, and keep bugs and rodents from coming back.
Along with our innovative pest strategies, ExtermPRO uses personalized and professional services to help us achieve our goal of providing you a pest-free home. Call us at 571-620-1168 to learn more about our pest control process.
What is Integrated Pest Management?
Integrated pest management, often called IPM in the industry, is the modern solution for pests. The goal is to provide more eco-friendly and effective pest control by targeting bugs and rodents at multiple levels. Instead of using a standard solution to kill pests once you see them on your property, we develop a pest management plan specific to your needs.
Unlike extermination which uses only treatments to get rid of pests, we also rely on inspections, habitat management, and prevention to provide removal and ongoing control. This requires a skilled team. Our pest specialists at ExtermPRO are able to identify pests, stay aware of local risks, and customize a treatment plan for each property they work with.
Despite the additional effort and knowledge behind IPM pest control, it is typically more affordable and effective for homeowners, which is why it is the recommended form of pest control in Gainesville.
The range of services included in IPM can be divided into 4 categories – understanding local pests, pest identification, prevention, and treatment.
Understanding the Pest Situation
An integrated pest management specialist knows that every property is unique when it comes to pests. Even separate properties with the same type of infestation will need their own treatment plans. Some of the factors we consider include:
Which pests are part of the infestation.
What weather conditions and environmental factors are we dealing with.
Whether your building is a single family home, multifamily building, or commercial property.
These determinations are only possible when you have an experienced team like ExtermPRO who knows the local area and are experts in pest behavior.
Identify Pest Species and Monitor Populations
The first step in combating a pest infestation or preventing an invasion is to identify the pests. This is not always easy for the average homeowner. Northern Virginia is an attractive area for pests, and infestations can include a variety of both pest types and individual species.
Our team of pest professionals are experts at identifying bugs and rodents. With our experience, we can use a pest sighting, discarded skins, droppings, and damage to determine which pest types are inside your home or could be a risk in your area. Along with our observations about your property, this enables us to design an IPM treatment plan that will work effectively against any active pests.
Pest situations will change over time. The activity of many pest species changes with the seasons, making certain times of the year riskier for certain pests. Local conditions can also lead to an increase in pest activity, such early springs, exceedingly wet summers, or nearby construction sites.
This is where ongoing pest control can help. We visit the properties we work with either bi-monthly or quarterly, depending on the pest protection plan you select. At every visit, we assess the pest activity with further inspections. We look for both pest activity and conditions that might attract pests. If we locate either, we can take quick action to prevent pests from getting worse or get rid of pests.
We also rely on any information you provide our exterminators. Our regular visits and in depth inspections help locate even subtle pest activity, but you are also most familiar with what is normal for your home. We can use any pest sightings you notice to help guide our pest prevention and treatment strategies.
Prevent Pests
Preventing pests starts by understanding what is bringing bugs and rodents to your home in the first place. This does depend somewhat on the types of pests, and the previous identification and monitoring step will help us determine what issues we need to address for effective prevention.
But there are a few factors that are most likely to attract pests – food, water, and shelter. Shelter is often the protection from the elements and predators that pests can find in undisturbed corners of your home. Water may come in the form of a leak, a dripping faucet, or even high humidity for certain pests.
Food sources also depend on the pest. Many bugs and rodents go after crumbs, unsealed food, open trash, and food residue. Pests like spiders and house centipedes eat other bugs, exacerbating any pest problems.
Pest prevention requires limiting bugs' and rodents' access to food, water, and shelter, which we can do through:
Sanitization – We will often recommend cleaning and securing food that might be attracting pests. This could include cleaning dishes, wiping down surfaces, sweeping and vacuuming, and securing trash cans.
Repairs – Repairing any leaks and dripping faucets can eliminate water sources for pests. Damaged screens, roofs, siding, and other parts of the property may also let in pests.
Exclusion – Exclusion includes sealing off all the holes that pests can squeeze through. Repairs can be part of the exclusion process, but we will also seek out other openings and close them off.
These methods of pest prevention are an integral part of IPM. They are eco-friendly and cost effective, since it is often more affordable to make a few repairs and change habits to promote cleanliness than exterminate a large scale infestation.
Implement Pest Control
Ideally, pest prevention would mean no risk of infestations at your home. But pests are aggressive and can often find ways to get inside despite your best efforts. Our IPM strategies can help get rid of these pests quickly and completely. In line with IPM best practices, all extermination and pest removal services are eco-friendly and targeted to the pest we are looking to eliminate.
We use our previous inspection and identification to discover the type of pest, the size of the infestation, and where pests are living. If relevant, we see where pests are getting into your home as well. This information lets us create a plan that might include pest control methods such as:
Habitat Management – This aspect of pest treatment uses many of the same steps as prevention. We may advise changing environmental features by means such as cleaning, decreasing humidity, and eliminating water sources. If food and water is scarce, some pest species will leave on their own.
Eco-Friendly Treatments – IPM does not forgo pest treatment altogether. Rather, we use them in targeted applications tailored to the specific pests. When treatments are necessary, we also use non-toxic treatments that are safe around adults, children, and pets.
Trapping – For rodents, we place baited traps in the areas where rats and mice will find them. We understand rodent behavior, and have high quality traps, to efficiently trap rodents.
Many of the most effective pest control treatments include multiple solutions. This range of options is what makes it possible to get rid of any of the pests that invade Gainesville homes, meet the pest control needs of different property types, and keep pests under control beyond the initial treatment.
Why IPM Pest Control from ExtermPRO is the Right Choice for Your Property?
Integrated pest management is an alternative to extermination services that focus on aggressive chemicals to exterminate pests. While those treatments can be effective, IMP offers the advantages of being:
Cost-Effective – IPM can keep pest infestations from getting out of control. This limits the high cost of extermination, repairs, and cleanup in order to deal with pests.
Safe – The combination of non-chemical prevention and eco-friendly treatments has no harmful impact on the environment or your family.
Reliable – Confronting pests on multiple levels and tailoring pest control to specific pests is more effective and reduces any chance that bugs or rodents are resistant to more general extermination treatments.
At ExtermPRO, we use integrated pest management in all of our services. It is the foundation of our pest protection plans which provide year round pest control for bugs, spiders, and rodents. But it is also essential when you need a one time extermination service. For those jobs, we continue to use targeted and eco-friendly methods to effectively eliminate pests.
Get Started with Ongoing Pest Control in Northern Virginia
You spend most of your time at your home or business, and you need it to be free of pests. But you also want it to be safe. IPM from ExtermPRO is the best way to accomplish both goals, all at a reasonable price. We are happy to share more about our innovative pest control solutions or start the process of getting pests at your property under control. Request a quote online or call us at
571-620-1168 to schedule a visit.
---