Why Seeing Pests in Winter Can Be a Problem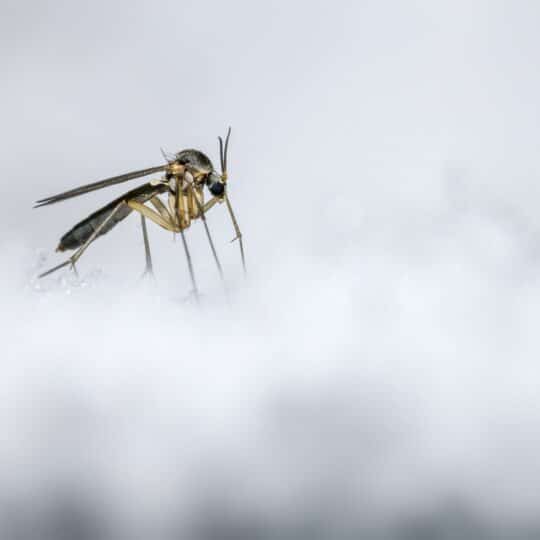 Bugs in Northern Virginia look for ways to get out of the cold and snow each winter, and local homes and businesses often represent the perfect hiding place for them. As a result, an increase in pest activity during the colder months is not uncommon.
But dealing with an infestation in the winter as opposed to the summer can indicate a different problem that can make pest prevention and exclusion even more important than extermination.
What You Should Know About Winter Pest Problems
Many bugs in Gainesville remain active throughout the year and can invade homes and businesses at any time. Whenever an infestation occurs, it can be a problem as certain pests can spread disease and others cause destruction or be a nuisance.
Yet bugs in the winter can reveal a different problem in your home because:
Fewer Active Bugs – Pest activity does decrease somewhere as certain species die off or go into hibernation during the winter. Although bug activity does not cease, this can slightly reduce the chance of an infestation.
Fewer Openings – Warmer temperatures often mean more open doors and windows. In the winter, homeowners often seal their homes up tightly to preserve heat. This means fewer bugs can get in through these openings.
Fewer Trips Out – Many people limit their errands and trips outside of their homes when temperatures are colder. Since many pests are hitchhikers, you could bring fewer pests home with you in the colder months.
All of this means that there should be fewer bugs and fewer ways for them to get in during the winter. If bugs are still getting in, there are openings around your home that the bugs are getting through, indicating that you could be at risk for more extensive pest control problems throughout the year.
Pest prevention is the best way to handle these pest problems in winter and summer. At ExtermPRO, we place treatments around the exterior of your home to prevent pests from accessing these small gaps. Our experienced pest professionals can also identify the problem areas so that you can take additional steps against pests and keep a pest free home all year. Reach out to our team to learn more about ongoing pest protection.
---
Special Offer for New Customers
$50 Off Complete Pest Control Services
Hurry! Offer Expires December 15, 2023