Is Pest Control Still Necessary in the Winter?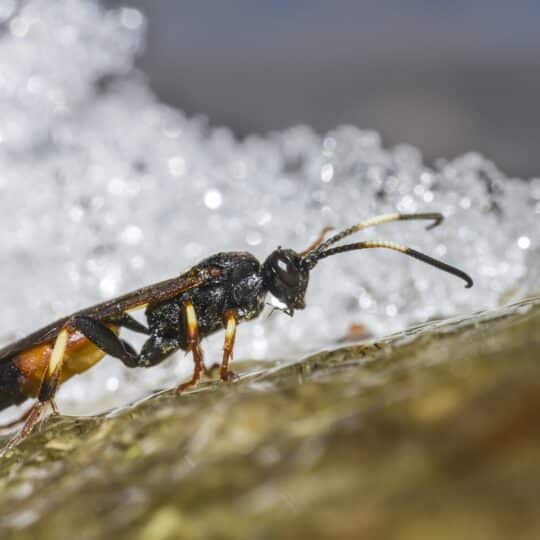 When you are receiving regular pest control at your home on a bi-monthly or quarterly basis, it is most likely a year round service with visits that occur in the winter as well as the rest of the year. Since most bugs prefer hot weather and seem to disappear from outside spaces in the wintertime, it can seem as if these pest control visits are not necessary in the colder months.
However, this is not the case with pests that infest homes, particularly here in Northern Virginia where pests are a problem all year long. No matter the season, you will want to be sure you are using dependable pest control to keep bugs and rodents away from your home.
Pest Problems to Prepare for in the Winter
It is true that the majority of pests become less active when temperatures are cooler. Some pests will die off completely, such as worker wasps or bees in hives and mosquitoes. But the majority of pests survive through the winter and this can lead to some notable wintertime pest problems for the following reasons:
Pests are Seeking Out Warm Shelter – Insects like roaches do not die off in the winter, but they do need a warm place to stay and a temperature controlled house is often perfect, prompting these insects to move into local homes.
Overwintering Pests – Some pests "overwinter," which is similar to hibernation in mammals and lets them get through the cold months before becoming active again in the spring. These pests need a warm and safe place to stay like your attic or the gaps between walls. Bugs like the brown marmorated stink bug will move into homes in the fall and leave you dealing with an exodus of bugs in the spring when temperatures have warmed up.
Following Food Inside – Bugs like spiders and house centipedes that feed on other insects will go wherever their food is. With many other bugs coming in over winter to find warm shelter, spiders and house centipedes will often follow behind.
All of these factors lead to many homes seeing potentially more bugs in the winter than they do in the summer. Add to this the fact that you may spend more time at home and inside during colder weather, bugs remain a significant problem year round. By continuing your seasonal pest control plan through the winter, you will prevent these bug problems and also be ahead of schedule in preventing new bug problems in the spring.
ExtermPRO uses our pest protection plans to keep pests away in every season at homes and commercial properties in Gainesville, Bristow, Haymarket, and other nearby locations. We are familiar with the types of bugs and rodents that cause challenges at local properties in the winter months, and we can use our bi-monthly or quarterly visits to stay ahead of them and ensure a pest-free winter. Contact us today to get started.