Buying a Home? Here's How to Avoid Choosing a Home with Pest Problems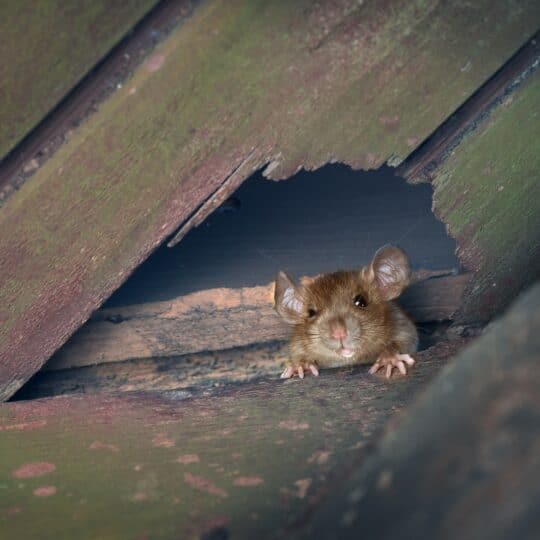 You have a lot to consider when you buy a home – neighborhood, square footage, backyard size. You also want to buy a home that is safe, in good condition, and not going to cost you thousands in repairs over the next years. Pests are a key issue that can be a cause of damage and discomfort if they are already residents in your new home.
The home inspection might turn up pests if they are present, but that can delay the closing process. Knowing what to look for can help you detect issues before you put down an offer and avoid any surprises with your new home.
The Main Pest Problems Found During a Home Purchase
When you are touring a potential home, you probably will not see pests themselves. Bugs and rodents are small, and will likely hide when they sense you near. Instead, you can look for signs of these common pests:
Termites – Termites are one of the more obvious ones. These wood eating insects cause billions in damage each year to the wood frames of homes. Hollow sounding walls, sagging floors, holes in the wall, and mud tubes in basements and on foundations are signs of termites. Depending on your state, you will likely need a Wood Destroying Insect Report for your lender as well.
Carpenter Ants – Another wood destroying pest, carpenter ants hollow out spaces in your walls to build their galleries, but they do not actually eat the wood. Carpenter ants live only in rotted wood, which can indicate another problem with the home's structure if you notice signs of them.
Rodents – Rats and mice can be both a health issue and cause of damage if they chew wires or wood. The longer a home has been empty, the more likely rodents have moved in. Droppings on floors and in cabinets, scratching noises, squeaking noises, and chewed wires are all signs of a rodent problem.
Bed Bugs – Even if the furniture is gone, bed bugs may still be living in carpets, curtains, and along baseboards, waiting for new people to move in and bite. You can check for bed bugs near baseboards and in the crevices of any furniture on the property. Rust colored stains of fabric could also be from bed bugs. Bed bugs are harmless if you do move into a house that has them, but removing them can cost hundreds of dollars
Other bugs like house ants, cockroaches, spiders, and stinging insects which can live inside or in the crevices outside your home. Although they are less likely to cause damage, they can be a nuisance or potentially dangerous if they spread disease, like roaches, or sting, like wasps and hornets.
Finding bugs inside your dream home, before or after you purchase, also is not the end of the world. ExtermPRO provides fast extermination services in Gainesville for pests like ants, rodents, bed bugs, termites, and other wood destroying pests. If you need pest control for a new home in Gainesville, Haymarket, Centreville, and beyond, give our team a call.