7 Easy Tips to Prevent Cockroaches in Northern Virginia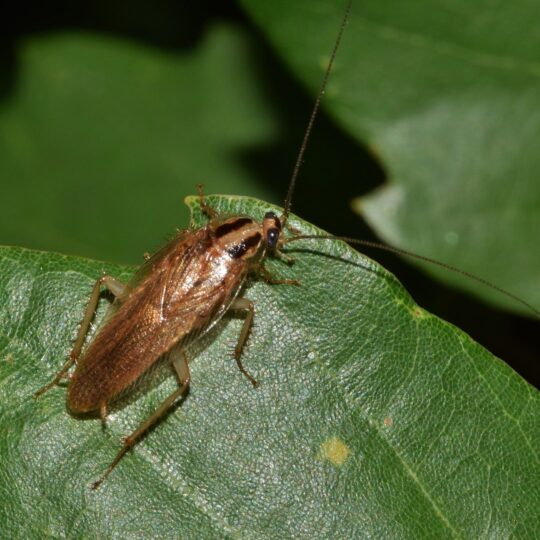 The most effective cockroach control relies on far more than extermination from a pest control company. It actually starts with homeowners, and it does not have to be difficult. A few simple cleaning and maintenance steps, practiced regularly around your home work extremely well in preventing termites, while also saving you the time, money, and stress it takes to get rid of a large scale infestation.
While your cockroach prevention can be as minimal or advanced as you have the time for, the majority of DIY roach control steps are quick and simple, but will significantly reduce the risk of a cockroach infestation.
Roach Prevention Tips for Your Home
There are two main methods for DIY cockroach prevention. One is to physically block entry points that roaches can use to get inside. This can include any small cracks or gaps in the foundation, around windows and doors, in pipes, and wherever else holes occur. Since these cracks can be tiny and sealing them up often involves installing mesh or caulking, it may be more time and effort than every homeowner can spend.
Instead, most homeowners can use the second DIY method to make their house or apartment less appealing to cockroaches. These tips will remove sources of food, water, and shelter that roaches like:
Wash dishes, wipe down counters, and sweep the kitchen floor nightly to remove food residue.
Take the trash out as soon as it is full and keep all trash cans sealed.
Use airtight containers to store pantry food.
Eat only in one or two rooms to avoid scattering crumbs throughout your house.
Pick up clutter where roaches can hide and vacuum the whole house regularly.
Store pet food and water bowls at night, and wash them regularly.
Mop up any standing water in kitchens and bathrooms.
Another easy and effective tip for preventing roaches is a pest protection plan from ExtermPRO. Our quarterly and bi-monthly pest control plans both remove and prevent cockroaches at homes in the Gainesville, Bristow, Haymarket area with advanced treatments that create a protective barrier around your home. Schedule the best cockroach prevention today by calling our team.
---
Special Offer for New Customers
$50 Off Complete Pest Control Services
Hurry! Offer Expires December 15, 2023